In 2014, three years after Minecraft was officially released, it was reported that the sandbox game has reached a 100 million registered users—and among these are students and educators. It looks like video gaming has finally hit a positive note through Minecraft, and it doesn't just stop at simply appealing to this demographic.
In one of Sweden's schools, it is mandatory for 13-year-olds to play Minecraft as part of their curriculum to encourage the students to think beyond the classroom. But in Northern Ireland, copies of Minecraft would be distributed not just in one school, but an entire region.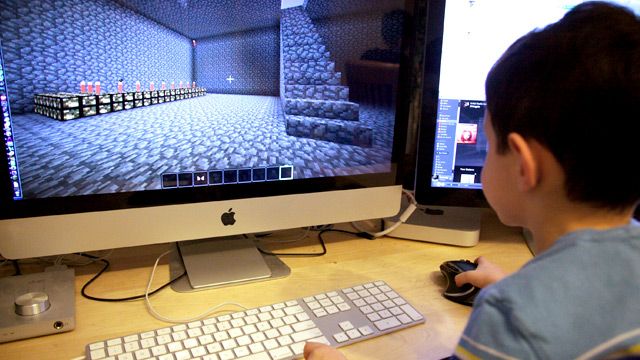 Minecraft will be given to 200 secondary schools, 30 libraries and community organizations as part of CultureTECH's annual festival and funded by no other than the Department of Culture, Arts and Leisure. The schools and orginizations will be able to download the school-ready version, MinecraftEdu.
CultureTECH's chief executive Mark Nagurski said:
"The level of engagement is the first thing you notice. This is work that kids really want to do and if you're able to harness that enthusiasm, energy and creativity you end up with a pretty significant learning opportunity"
Following its official release in 2011, Mojang partnered with TeacherGaming, a group comprised of programmers from Finland and United States to create MinecraftEdu, a program that provides discounted licenses for educational institutions for classroom use. The program gives teachers students tools and assistance on how to efficiently conduct teaching through their workshops.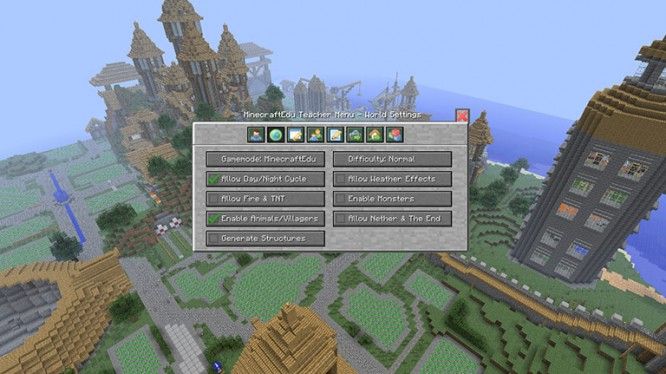 Nagurski further highlighted Minecraft's shareability which makes it easier to teach and share with other teachers, and added that they want to teach children coding through Minecraft's LearnToMod. Even physics would be easier to teach through creative projects, just like the time they demoed a re-creation of 70ft "Temple" structure in Minecraft—a feat that would definitely doable with voxel-based environment that allows players to deconstruct and build whatever they want in the game.
And even recreating an entire country is doable in the game. In 2014, Geodata Agency's 1:1 scale recreation of Denmark in Minecraft made it to the Guinness Book of World Records—all 43,000 square kilometers of it, including buildings for exploration, to teach urban planning and geography in schools.
These kinds of news help video games to be seen in a new light. There is growing number of gamer-teachers across the globe that utilizes mainstream video games such as World of Warcraft as teaching tools instead of dismissing the hobby as a distraction for students.
Related:
Education
,
Minecraft
,
News
,
Voxel