There are plenty of upcoming games poised to enter the eSports market, but the Orcs Must Die franchise is not necessarily one that comes to mind. However, chief publishing officer Ross Borden is looking to change that with Orcs Must Die! Unchained.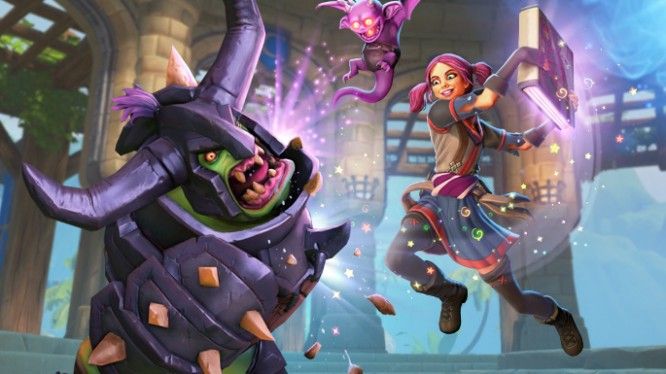 The Orcs Must Die games combine MOBA gameplay with tower defensive and base-building strategies. Although it has a fun hybrid style game, it's not the first thing that people think of when referencing eSports.
"eSports is huge and it will only continue to grow," Borden told [a]listdaily. "Entire ecosystems are forming around it, including fantasy sports and betting. Prizes and recognition will continue to motivate gamers to get involved. So it's a major factor to consider for anyone making competitive games."
The newest edition to the franchise, Orcs Must Die Unchained, is currently in beta testing for the PC and is scheduled to eventually come to the PlayStation 4. Orcs Must Die! Unchained is going to put more emphasis on teamwork and competition than the previous games, according to Borden.
"It has a robust competitive mode, which we think complements our cooperative (PvE) mode really well," he said. "eSports will become more significant post-launch."
Our Thoughts:
The current eSports market is pretty much dominated by shooters, MOBAs and fighting games. It would be nice to see more unique titles like Orcs Must Die enter the scene.
Source: [a]listdaily
Related:
eSports
,
News
,
Orcs Must Die! Unchained
,
Robot Entertainment