After punishments including fines and restrictions from competition as a result of his inability to control his mouth/fingers/brain, the Dallas Fuel Overwatch League squad has decided to cut their losses and release tank player Félix "xQc" Lengyel.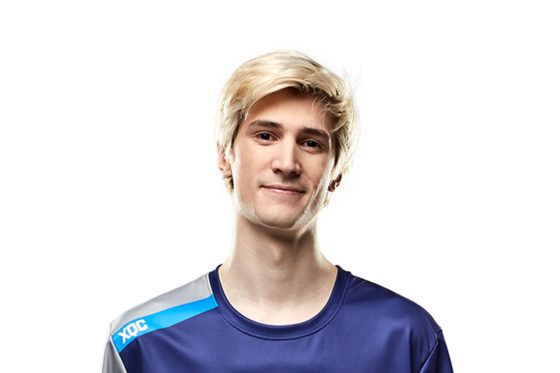 Lengyel's latest punishment was passed down by the League on Friday, March 9th to the tune of $4,000 along with a suspension of four games starting today, March 12th for "[using] an emote in a racially disparaging manner on the league's stream and on social media, and [using] disparaging language against Overwatch League casters and fellow players on social media and on his personal stream."
Shortly afterwards, the Dallas Fuel announced that Lengyel would be released from the team under what the announcement called a mutual agreement. "No one wants to see Félix succeed more than we do, and we believe he has a bright future ahead of him," said Dallas Fuel owner Mike Rufail. "I want to thank him for his time and the passion he brought to the Dallas Fuel."
The emote in question is the global TriHard emote on Twitch, which on its own is innocent enough but has been appropriated by racists because people can be disgusting. Said emote was spammed in chat when Overwatch League host Malik Forte was on screen by Lengyel and others, which led to the League's action against him.
Forte offered his own input regarding the emote and xQc in a Twitter thread, which says in part that he was not on a campaign to ruin xQc's career and that waiting for three years before initially mentioning the emote's use was "pretty damn generous".
"When you make a mistake like this, it's best to just take accountability and be quiet. He apparently didn't know that the TriHard spam was used in such an insensitive manner, but kept trying to defend it as 'his salute'.

"So I feel it would have been more respectful if he would have just looked into the situation a little more before going on his rants. His followers ate all that mess up. But I don't think xqc is a racist. I don't believe he was attacking me. He made a mistake."
Our Thoughts
Of all the stories that should be coming out of the Overwatch League, it's a damned shame that this is the one that floated upwards like…well, like a floater in a toilet. And like that floater, we salute the Dallas Fuel's decision to flush it.
Of course, whether this is a matter of Twitch culture, esports culture, or Overwatch's own problems with toxicity – or perhaps even a combination of all three – is still up for debate. Regardless, esports professionals need to bear what "professional" actually means. Especially in terms of conduct associated with one of gaming's biggest FPS titles.
Sources: Overatch League official site, Dallas Fuel official site, PCGamer, Twitter
Articles Related to This Story
Play of the Fortnight: Fixing Toxicity in Overwatch
Geguri to Sign with Overwatch League's Shanghai Dragons
Play of the Fortnight: Most Picked Overwatch Heroes
Related:
eSports
,
FPS
,
News
,
Overwatch
,
Overwatch League