Hi-Rez announced their Paladins open beta helped the player community reach a new milestone: Paladins has surpassed 4 million players worldwide ever since September, when the team-based shooter became available in open beta, becoming one of the most popular games on Steam. In celebration of this achievement, Hi-Rez has decided to expand the Paladins Evie's Winter Classic event, a competitive tournament  now open to players around the world.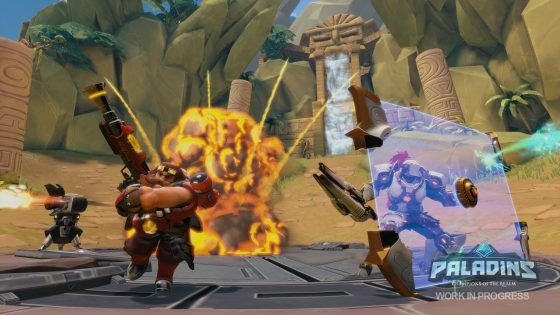 Initially, the Paladins Evie's Winter Classic was only announced for North America and Europe. However, due to the success of the game's open beta, the tournament will now include players from Oceania, Latin America, Brazil, and Russia. This tournament will be held in an open bracket format meaning that anyone can sign up to compete and the prizepool for each region will be $10,000.
According to Dan McHugh, Esports Manager of Hi-Rez Studios. the community doesn't love only playing the game but also waitching competitive matches, and Evie's Winter Classic provides the perfect chance for Paladins rising stars to show their skills and make a name for themselves.
The Evie's Winter Classic takes place from November 12 – December 18 in the space between the end of the Champion's Circuit Gauntlet and the Paladins Invitational at Hi-Rez Expo where the best Paladins teams in the world will play for $150,000. More information about the tournament can be found on the official website.
Our Thoughts:
The fast growth of Paladins is pretty impressive and will hopefully continue through the support Hi-Rez is giving to the competitive aspect of the game. We wish good luck to all players that will be competing in the Winter Classic!
Your Thoughts:
Are you enjoying the Paladins open beta on PC or are you waiting for the console version to release? Let us know in the comments below!
Source: press release, official website
Related:
eSports
,
Hi-rez Studios
,
News
,
Open Beta
,
Paladins
,
Tournament