Paragon, the Unreal Engine 4 MOBA by Epic Games, has been getting attention from all MOBA players out there. With its stunning graphics and its real elevation on an open map, it is different from other games in the genre, and people seem to either love it or hate it. Until now, though, the graphics seemed a bit too unreal for most, especially after the reveal of the game's announcement video. Well, Epic Games has heard your prayers and has released a tutorial video for Alpha testers!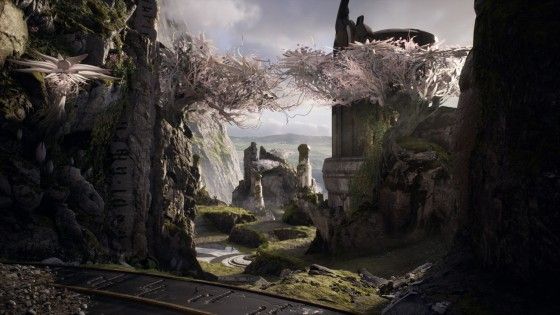 "Why a tutorial video?", you might ask. The video consists of gameplay from a very early stage in the game, and since there is no in-game tutorial implemented as of yet, the video serves as an instruction manual for Alpha testers. It provides everyone with a quick overview of how the game works and what it's looking like in its current state. Even if you're not part of this first online testing round, which is mostly about testing the online infrastructure and matchmaking, it is still nice to see some true gameplay action. The developers state that the graphics are not where they want them to be just yet, which is ridiculous as they already look stunning, and players might encounter various bugs and lag when playing in this testing round.
You can check out the intro and tutorial video below if you're interested. Oh Paragon, why are you so cool?
Our Thoughts
It's kind of funny how Epic Games apologizes for the graphics of Paragon in this early stage, while it already looks better than most AAA titles out there. We know this is by no means the final look and gameplay feel of the game just yet, but we can't help but get super excited about it! Paragon is changing the MOBA genre already, and it isn't even out yet.
Related:
Alpha
,
Epic Games
,
MOBA
,
News
,
Paragon
,
Video