The game known as Pirates: Allods Online is making a debut to the West under a new title, as My.com have made an official Cloud Pirates announcement.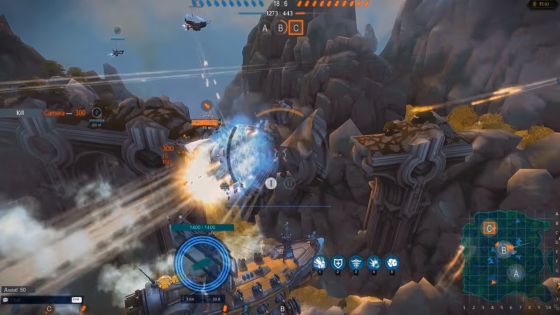 Cloud Pirates is a game of fleet vs. fleet airship battles set in the world of Sarnaut, a land sundered by a cataclysm in to multiple floating islands. The event gave rise to airships, which opened up travel as well as the search for hidden treasures. The fight for profit and glory among the so-called Cloud Pirates is the central focus of the title.
Cloud Pirates will feature several different ships, each with customizable weapon and visual loadouts as well as development of crew mates. The game has a team-based battle mode as well as what sounds like a single-player mode, and combat that resolves in real-time with active abilities and waypoint capturing being the crux of gameplay shown so far.
Cloud Pirates is now accepting sign-ups for beta and is due to release sometime in 2016. An announcement trailer can be seen below.
Our Thoughts
Cloud Pirates looks a lot like Dreadnought with an airship aesthetic and faster action. Standard theatrical zooms aside, the trailer has us curious about the title. We'll definitely be keeping our eyes on this one.
Your Thoughts
What do you think of Cloud Pirates? Are you going to be signing up for the beta? Give us your impressions in the comments.
Source: Official site
Articles Related to Cloud Pirates
E3: My.com Showcases Trailers For Its Upcoming MMO Titles
Obsidian Entertainment and My.com Proudly Present Armored Warfare
Revelation Online Founder's Packs Now Available
Related:
Announcement
,
Cloud Pirates
,
My.com
,
News