And I'm not referring to the musical talents of The Lonely Island. Earlier this week, MapleStory received a special new character class and story content. For a limited time only, players can take on the role of boss-monster Pink Bean.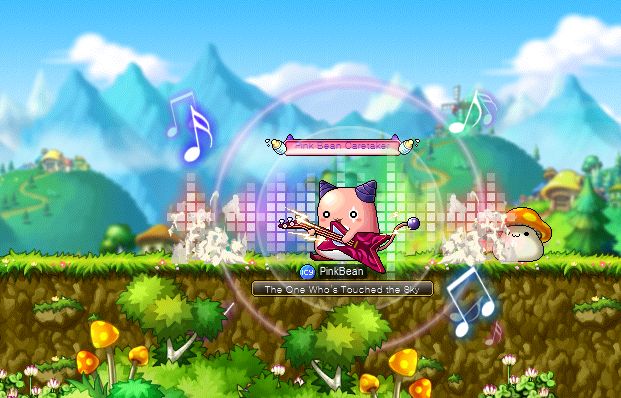 If you've ever wanted to roam around an MMORPG as a boss character instead of the hero, now's your chance in MapleStory. Until January 19, fan-favorite Pink Bean can be decked out in warrior equipment, learn amazing skills, and be leveled up for even more power.
"Pulp your opponents with advanced techniques such as the Pink Powerhouse, battle baddies using the Blazing Yo-yo, and then punish punks with the Pink Pulverizer. Furthermore, players who choose to embark on an adventure with Pink Bean will be able to earn a variety of rewards by completing achievements in the Pink Bean Secret Diary."
On December 2, the latest update for the FriendStory landed in MapleStory. Titled Rock & Roll, players must help Irena and the school faculty solve a mystery involving the rock virus that has taken over the school.
Our Thoughts:
Being able to play as a boss monster in an MMORPG has always been a cool idea, but would obviously be very difficult to pull off. MapleStory is probably a better fit for this type of event than most games in the genre, and hopefully the community enjoys it.
Source: Games Press
Related:
MapleStory
,
MMORPG
,
News
,
Nexon
,
Wizet