Psyonix's vice president of marketing and communications, Jeremy Dunham, announced today that Rocket League is coming to retail! Further details such as the release date, pricing details and package content have not been announced at this time for the Rocket League physical release, but Dunham mentioned that this information would follow "very soon".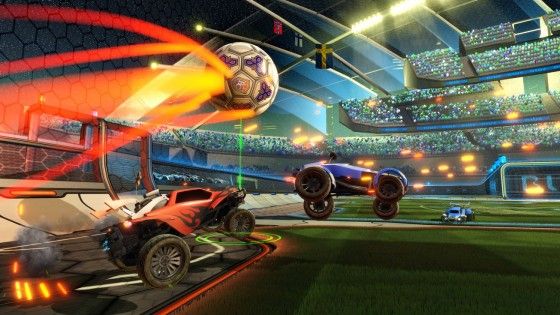 This decision is targeting new potential players who would like to get Rocket League but prefer physical copies to digital downloads. However, it is easy to imagine that a lot of players who already have and appreciate the game will join in and get a keepsake of one of their favorite games.
For those who are not familiar with the game yet, Rocket League is available for PC, PlayStation 4 and Xbox One, and is a sports game that combines elements of arcade racers with the teamwork of a football game. The formula has been very successful and easy to pick up on the go to just start playing, but mastering the game will be a bit more challenging.
Our Thoughts:
Many people still prefer owning a physical version of their games, especially those titles that they really enjoy and want to hold on to. I still have the old boxes of the first games I played and am happy to store them even if these days it's just downloading. Besides, it looks great on display next to the shelves with stacked books! How about you, do you still get physical copies or are you 100% digital?
Source: GameInformer
Related:
News
,
Psyonix
,
Release
,
Rocket League