Thanks to the Korean Game Rating Board being about as secure as a leaky sieve, it appears we can look forward to a PUBG PS4 release at some point soon. The country's ratings board website has provided a confirmed rating for the battle royale shooter on PS4 well in advance of any official announcement.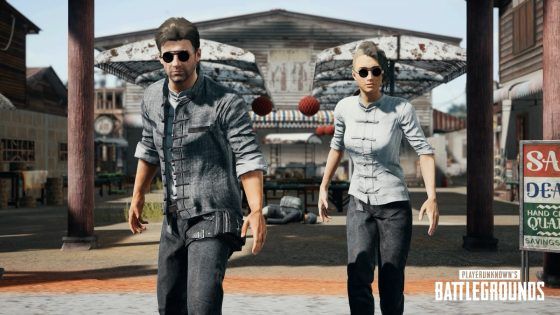 I'm not good at reading Korean so I can't speak to what the actual rating reads, but judging by all of the little iconography associated with the posting, it's probably the Korean equivalent of "T for Teen."
While there's no confirmation of the PS4 version of PUBG available right now, the timing does line up. The Xbox One version of the game released in full as 1.0 earlier this month, and in October of last year Sony and Bluehole were discussing the game's arrival to the system. Presumably, the shooter's exclusivity with Xbox and Microsoft is about to run out.
As for the game itself, PUBG is celebrating the arrival of autumn over the next four weeks with the Chuseok and Mid-Autumn festivals. From now until October 16th, players who make it to the top 15 in five games will receive seasonal cosmetics each week. Details on what goodies await can be found here.
Our Thoughts
PUBG on PS4 is hardly a surprising idea, all things considered. That said, the game's sticker price might be a wall when compared to other battle royale shooters like H1Z1 or Fortnite. Could this be too little, too late? Or is the PS4 playerbase starved enough for battle royale games that it will still make a big splash?
Sources: Eurogamer, official site
Related:
Battle Royale
,
Leak
,
News
,
PlayerUnknown's Battlegrounds
,
PS4
,
PUBG