According to a video clip posted by MLG, there will be an old favorite PvP map returning to Legion: Blade's Edge Arena.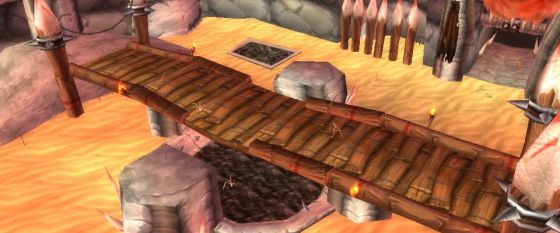 The announcement was made by senior PvP designer Brian Holinka, who stated that a visual upgrade to the map is already in the works. According to Holinka, the map itself won't be changed and will feature the "exact same collision" and "exact same gameplay" but with a new graphical overhaul in order to bring the map up to par with the rest of the visuals in World of Warcraft.
No release date was included in the announcement, but the full clip can be watched on the MLG Twitter page.
Our Thoughts
We weren't really expecting a graphical revamp of an elder statesman PvP map, but considering how the game looks now compared to when Blade's Edge Arena was first released, it does make sense. Perhaps this fresh coat of paint will draw in more people to the arena?
Your Thoughts
Are you interested in seeing how the new Blade's Edge Arena looks, or would you prefer that the PvP team work on making new maps or battlegrounds? Give us your take in our comments area below!
Source: Twitter
Articles Related to World of Warcraft
The Difference in World of Warcraft and League of Legends Communities
The Best and Worst World of Warcraft Expansions
World of Warcraft: Legion Review – Lazarus in Fel Green
Related:
Legion
,
News
,
PvP
,
World of Warcraft