You might think of Razer as more of a gaming peripheral company. They make great products that are centered around the gaming community. Today though, they have announced something a bit different. The newest offering from Razr comes in the form of a social networking and matchmaking service called Razer Arena. Currently only three games are supported, DOTA 2, Battlefield 4 and Counterstrike: Global Operative. Razer has stated they will be adding more games as time goes on.
What is Razer Arena? That's a pretty good question. The service allows players to compete in a more competitive environment than the in game matchmaking services. Razer states that their new service will cater to a highly competitive community that is looking for a cheat free environment. While the service may initially make you scratch your head, on some level it makes sense, considering the companies long standing investment in eSports. In the future they will offer the ability to create your own tournaments. Some additional features have been listed below.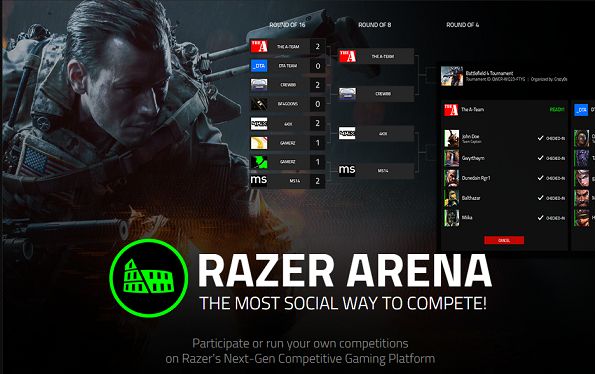 For more information on Razer Arena, please visit the official website for complete details.
Automatic Match Creation & Reporting
Game Lobbies and Built in Voice Chat
Match Reminder System
State of the art anti cheating systems
The Ability to run your own Competitions (coming soon)
Related:
eSports
,
Razer
,
Shooter