While the vast majority of folks are busying themselves with playing the single-player portion of Red Dead Redemption 2, there's still the matter of when its confirmed online multiplayer will kick off. We now know just that bit more as Rockstar has offered a rough Red Dead Online release window for its open beta.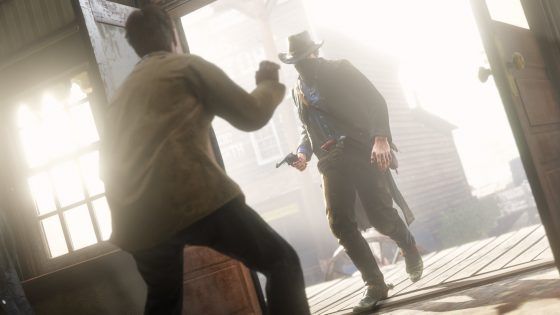 We already knew that Red Dead Online was going to begin beta at some point in November, and the latest earnings call from Take-Two Interactive has confirmed that is still the case. Only we're going to have to wait until the end of November.
"It will launch in public beta towards the end of the month," said Take-Two CEO Strauss Zelnick in the earnings call. "Rockstar will have a lot more to say about it."
Part of the run-up to Red Dead Online will likely be more information about features. There's still no word on that front now, though an interview with developers did state that features for the mode will arrive in a fluid manner much like Grand Theft Auto Online's updates work now.
In that same earnings call, Zelnick was extremely non-committal towards confirmation of the game's assumed PC release, simply saying "Rockstar will talk about what their intentions are going forward with regard to all upcoming products" when asked by one of the investors.
Our Thoughts
As much fun as the world of Red Dead Redemption 2 is, we expect it'll be even more fun — or certainly more chaotic — once other people are tossed in to the mix. Here's hoping for more firm word on when and what will be in Red Dead Online soon.
News
,
Online Multiplayer
,
RDR2
,
Red Dead Online
,
red dead redemption 2