A lawsuit has been filed in California by Riot Games against the makers of League of Legends cheat software. claiming willful intent to harm the League of Legends community and breach of copyright under the Digital Millenium Copyright Act.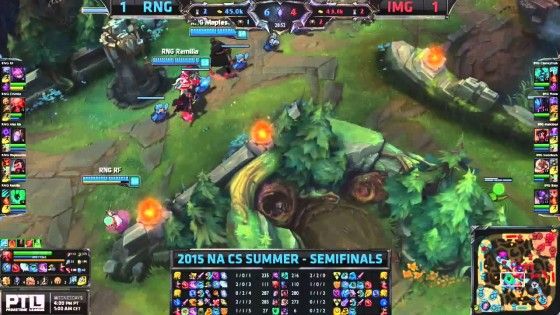 The lawsuit levies several accusations against LeagueSharp, the creators of cheating software that provides players with unfair and "inhuman" advantages. Charges include attacking the League of Legends servers, informing customers on ways to cheat without being detected and advising their clients to fraudulently dispute in-game transactions. Riot even has claimed that a member of the team had their personal information shared online and received a number of threats and harassing postings on their social media.
According to the filing, Riot attempted to settle the matter without litigation but were met with silence from LeagueSharp. Riot also claims that the company is using a Peruvian shell corporation in order to destroy evidence and avoid liability. Riot is utilizing Section 17 of the DMCA, claiming that LeagueSharp have reverse-engineered League of Legends to create their software and so have broken copyright. Riot seeks punitive and monetary damages of an unspecified amount.
There has been no response from either LeagueSharp or Riot Games on the matter as of yet.
Our Thoughts
The amount of charges laid out in the official filing are surprising to say the least, and Riot is clearly not pulling any punches in its action against LeagueSharp. Cheating in a game as competitive as League of Legends is bad enough, but the other charges made against LeagueSharp paints a picture of a group of people who truly want to destroy the game and its community. We'll see how this story develops.
Your Thoughts
What do you think of the lawsuit filed by Riot? Do any of the charges made surprise you? Give us your thoughts below.
Source: Official filing via The Hollywood Reporter
Articles Related to League of Legends
League of Legends Patch 6.16 Detailed
League of Legends Lane Swapping Targeted in New Patch
League of Legends: Supports Will Rise
Related:
Cheating
,
eSports
,
Lawsuit
,
League of Legends
,
News