Could World of Warcraft be getting its own theme park in Universal Studios Orlando? Signs are pointing towards yes.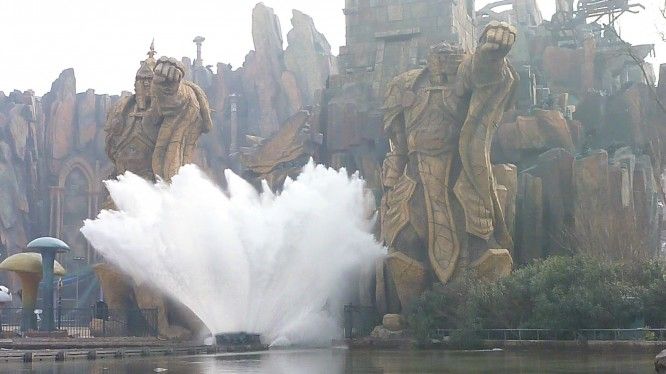 There is already a very illegal World of Warcraft theme park in China that cost $48 million to build, Blizzard had absolutely nothing to do with, and violates copyright laws so hard. But with Legendary's partnership with Universal, alongside the fact that both are involved with the Warcraft movie, it is looking likely that World of Warcraft could have a part at Universal Studios Orlando in a video game themed park with Nintendo who have already signed a deal with Universal.
Now, if you have your doubts, consider the fact that Walt Disney World has four theme parks and two water parks next to Universal Orlando's two theme parks and one water park, so a third park would certainly help the latter in competing with Walt Disney World and a video game themed park could very well give them the clout to pull it off. And with the release of the Warcraft movie imminent, well, can you imagine giant, savage Orcs greeting you upon entrance and Goblin themed rides, rollercoasters with flying mount designed carts, ground mount bumper carts! There are so many ways they could take this idea. What rides would you like to see in a Warcraft theme park?
Source: Blizzard Watch, imgur
Related:
News
,
Real Life
,
Rumor
,
World of Warcraft