Jagex have announced a host of grand features to celebrate their RuneScape 15 year anniversary, including a new continent, a multi-platform launch for Chronicle: RuneScape Legends, a feature documentary, a founders' quest and so much more! All on the way in 2016.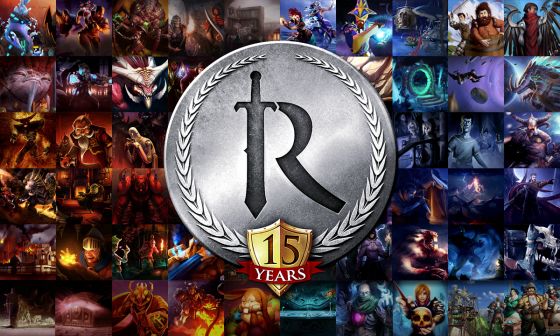 "To reach this incredible 15-year anniversary milestone is astonishing for everybody working on RuneScape, especially with a continued resurgence of players. This is testament to our loyal, passionate, and growing community, that the development teams at Jagex can continue to tell new stories within the world of Gielinor," said Phil Mansell, vice president, RuneScape. "Next year will be another big step forward for the franchise as we introduce exciting new features, technology and new games across multiple platforms."
Back in 2001, almost 15 years ago now, Andrew and Paul Gower founded RuneScape. The two are returning as guest designers for a "Gower Quest" which will release in spring 2016. Also on the way to RuneScape is a new game client technology which aims to propel the game's visuals even further, while four new quests that will conclude the epic God Wars storyline will also be introduced, along with an all new skill, Invention, which will allow players to personalize their weapons and armor.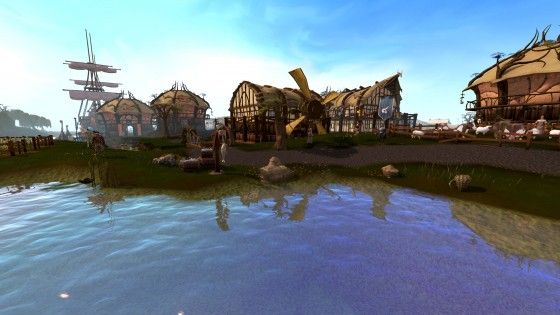 Old School RuneScape will be getting Zeah, an entire new continent to be introduced in three parts throughout 2016. The retro version of RuneScape will also be reaching its 3 year milestone. And coming March 2016 there will be an eSports tournament using the game's Deadman Mode, with more details to follow in the New Year.
Also revealed today, Jagex's TCG, Chronicle: RuneScape Legends, will be launching on PC, Mac, Linux, and iPad. While in February, there will be a new feature-length documentary surrounding RuneScape's creation and the impact it had on the MMORPG genre since its launch.
Source: Press Release
Our Thoughts
Milestone anniversaries are always exciting for a studio and 15 years is no small feat, especially considering that even now, RuneScape and its alternate versions are still incredibly popular games. RuneScape is a game that continues to do well and we can't wait for all the fun things coming to the franchise in 2016.
Related:
Anniversary
,
Chronicle: RuneScape Legends
,
Jagex
,
MMORPG
,
News
,
Old School RuneScape
,
Runescape