After fifteen years of operation and over three years of questlines that have seen the deities of Gielinor do battle, RuneScape is wrapping up 2016 with a cataclysmic finale entitled Sliske's Endgame.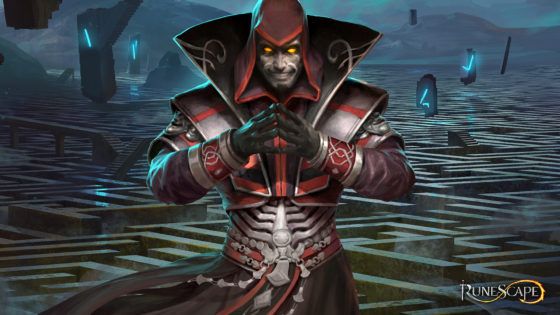 The Grandmaster quest will see the gods of RuneScape left standing fight for the Stone of Jas, an artifact that holds immense power in the game's canon. The questline will feature multiple endings determined by every player's individual actions in prior quests leading up to now, and the results will carry over in to a "major RuneScape storyline" that will push forward from 2017 and beyond. Sliske's Endgame will also be replayable, but only the decisions made during the quest's initial playthrough will be taken as canon.
Lead designer Dave Osborne expressed his excitement at the upcoming arrival of the quest. "This has been an awesome journey for the development team and players alike, which began way back with the battle between two of our gods – Zamorak and Saradomin – at the start of the game's Sixth Age in July 2013," said Osborne. "It's apt that the conclusion to the questline coincides with the end of RuneScape's busy year of 15th anniversary celebrations!"
Sliske's Endgame is set to kick off next week, though subscribers of any level can access the beginning of the quest's storyline right now. Players are directed to go northwest of Varrock and speak with Brother Samwell for "Missing, Presumed Death".
Our THoughts
When most MMO players think "quest", they usually think of a laundry list of chores to do that will offer little to no affect on the game's world. RuneScape's quests are very obviously different, and seeing three years of questlines culminate is an incredibly exciting thing. We're looking forward to seeing how Sliske's Endgame plays out!
Your Thoughts
Have you been partaking in the questline up to this point? What are your thoughts on the story so far? Give us your thoughts in the comments.
Source: press release
Articles Related to Runescape
RuneFest Provides Preview of RuneScape 2017
RuneScape Premier Club Kicks Off Today
Chronicle: RuneScape Legends Campaign Adds Solo Challenges
Related:
MMORPG
,
News
,
Quests
,
Runescape