Joel Bylos has released his monthly Director's Letter for The Secret World. This month it mostly focuses on the upcoming second anniversary of TSW. But it also talks about development plans, new content, and more.
Anniversary
This week The Secret World will be celebrating the second anniversary of the launch of the game. It will see the Guardians of Gaia event return with all new loot tables, a new golem in Tokyo, and all around insanity. During the first week of the anniversary players will get to enjoy huge boosts in game, Double AP, bonus Bullions, double Aureus of Initiation, 50% increase in White Marks of Venice, and 50% more research XP gained in Tokyo for your AEGIS weapon controllers.
The Secret World Devs in July
The development team has been hard at work creating Tokyo and much more, which is why for July they're taking a break and enjoying the summer. Slackers <3. They'll be taking a little time off before returning to create the second mission pack for Tokyo in August.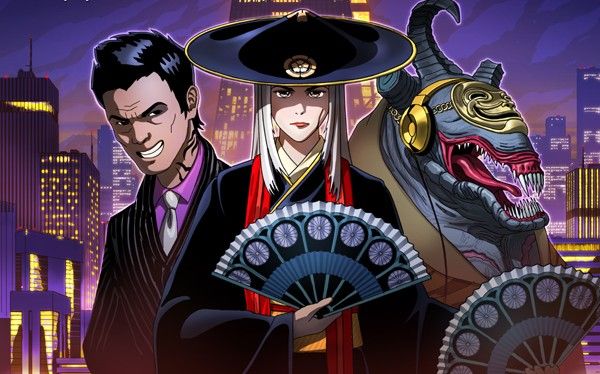 Upcoming in TSW
What has the dev team been so busy working on you might be asking? An all new mission pack of course! This week the first Tokyo mission pack will be released. It is called Sidestories: Love and Loathing. In it you can get a Cracked Noh Mask and a Deep Mystery Box as well as five new missions.
Brotherly Loathe (Action) – Inbeda asks the player to help the House-in-Exile withstand the assault of the nine houses and settle a personal vendetta at the same time.
Love & Origami (Investigation) – Gozen and Akashi are arguing about a mysterious note and a book of origami left abandoned at a table in the noodle house. Bring your origami skills – this mission is not for the faint of heart!
Killers on the Road (Action) – Gozen sends the players to thin out the ranks of the demons infecting the streets of Kaidan and beyond…
The Right Round (Action) – Kurt asks the player to discover the location of a missing Orochi team carrying experimental weapons for testing.
The Korinto-kai (Action) – Daimon Kiyota isn't about to let a little thing like the apocalypse stop him from running his business.
Sadly there won't be a Director's Letter in July, though Joel does promise a little extra something to keep us from having Joel withdrawls, because he is that awesome. If you'd like to read the entire Director's Letter head on over to the official website.