Secret World Legends has made its first major update today, and most of that update is centered around the veteran players of the shared-world RPG. Secret World Legends update 2.0.1 introduces some new Elite difficulty dungeons, some extra Patron benefits, and several other smaller tweaks.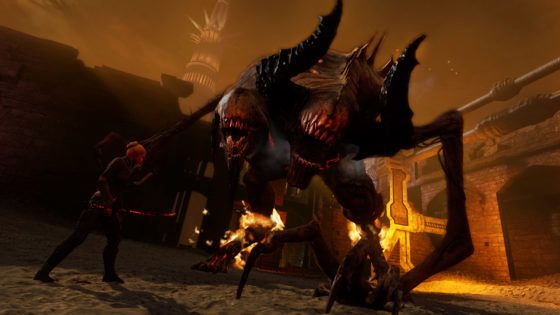 The new update has introduced Elite versions of the Polaris, Darkness War, Hell Raised, Hell Eternal, and The Ankh dungeons. Each dungeon will be available in ten different challenge levels, with Elite 1 through 4 ramping up from Story difficulty and Elite 5 through 10 introducing new obstacles. Of course, rewards for surmounting these challenges are described as appropriately rich.
Story dungeons have also seen some changes to loot as well, with chests now offering improved chances at an item instead of a distillate and improved chances for a rare chest to spawn. Rare chests will also reward both a distillate and an extraordinary item.
Patrons now have improved benefits for their loyalty, with one bonus AP and SP earned every time AP and SP is gained through experience, 20% more Marks of Favour from Challenges, and free teleports now part of the package.
The recent update has not come without its share of issues, however. The community server, which handles features such as the Auction House and the Player Exchange, has had some problems that have forced the Exchange to shut down. A patch has since gone live, though there is currently no word on whether the Exchange has been sorted as of this moment.
Additional adjustments made to the game have been detailed in the patch notes.
Our Thoughts
This update is clearly for the vets and we're definitely pleased by that. These are the players who have stood behind The Secret World from its early moments, and so rewarding them as well as offering those players who are looking for more content is pretty important. Of course, this update benefits all players of the game as we've discussed before, so we're certainly pleased by this patch.
Source: official site
Articles Related to Secret World Legends
Secret World Legends: Responding to Player Concerns the Right Way
Secret World Legends Officially Launches
Everything You Need to Know About Secret World Legends as a Veteran Player
Related:
MMORPG
,
News
,
Secret World Legends
,
Update