The problem with setting a schedule sometimes is that people expect you to hit it, and even a nebulous thing like the development schedule of a game carries expectations. That's the subject of a recent Ship of Heroes dev post on the game's forums, explaining the importance of sharing milestones even if they sometimes get missed.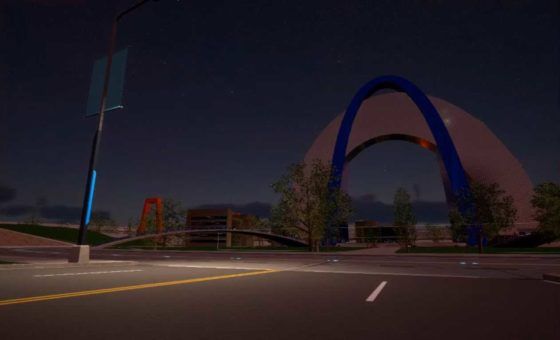 The post, written by Heroic Games' Casey McGeever, elaborated not only on the milestones of Ship of Heroes' development but also provided a little more information on what's next for the second quarter of 2018.
First off, McGeever wrote that there's often not much negative reaction from the game's fanbase for missing any milestone. That said, there are a few bigger updates that have slipped their targets such as the new powerset and the game's first large-scale login test. However, the team is working diligently on these updates along with a day/night cycle, new mission maps and costumes, integrating PopcornFX, and coding the game's missions and the mission difficulty slider among other projects.
Ultimately, though, McGeever writes that the purpose of the schedule is twofold: to keep the team on-task and communicate openly with fans. "Since we have a development philosophy that emphasizes building a working prototype of the game and then adding features and expansions as we approach launch, we think we are enabling all of you to join us on the journey towards the launch of Ship of Heroes," reads the post.
The devs of Ship of Heroes have been kind enough to share a number of shots from their in-development day/night cycle, which you can see in the slideshow below.
Our Thoughts
Such is the snarly-toothed beast of open MMO and game development. That said, we do like the initial look of the game's day and night sky and we continue to look forward to significant updates out of Ship of Heroes in the near- and long-term.
Sources: press release, official forums
Articles Related to Ship of Heroes
Ship of Heroes Casey McGeever on Powersets, Scale, and Player Choice
Ship of Heroes Talks About the Latest Unreal Engine Upgrade
Ship of Heroes Maps Apotheosis City and it's Big
Related:
Dev Blog
,
MMO
,
News
,
Ship of Heroes