A lengthy Shroud of the Avatar Update 134 has been posted on the game's page, and this week's digest covers a lot of ground, from a zone's polish to a fan-run convention to a postmortem of Release 33.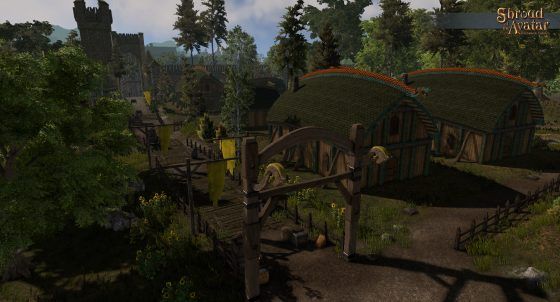 Update 134 first goes over some information about a polish pass for the Estgard zone, a location for the Path of Courage that will arrive in Release 34. Several screenshots detailed the region and showcased the new graphical enhancements being introduced. Release 34 will also bring back the Day of the Dead Halloween event along with new themed accessories, pets and emotes.
It was then announced that the fan-run SotA Con 2016 will be attended by executive producer Starr Long, senior community manager Mathew Anderson and Lord British himself Richard Garriott. SotA Con will feature several Q&A sessions, panels and common areas for players to enjoy Shroud of the Avatar or board games. The event will run from November 4th through the 6th at the Baltimore Inner Harbor, MD.
Finally, a video was posted providing a postmortem of Release 33, where the team talked about economic changes and analysis and took several player questions. For those who missed the video, you can watch it below. You can also read the complete Update 134 on the game's site.
Our Thoughts
The weekly updates from the SotA team are always loaded, and Update 134 is no exception. We love the new polish arriving to the Estgard area, and we hope that fans of the game will have a great time at SotA Con.
Your Thoughts
What's your personal postmortem of Release 33? Will you be attending SotA Con? Is there anything you're looking for in Release 34? Give us your thoughts in our comments section.
Source: Official site
Articles Related to Shroud of the Avatar
Backer Survey: Shroud of the Avatar
Shroud of the Avatar Release 33 Detailed
The MMO Alpha and Beta List: September 16, 2016
Related:
News
,
Portalarium
,
Shroud of the Avatar
,
Update