It would seem that all of the big MOBA creators started watching anime on Netflix at around the same time. It's the best explanation I can come up with for the upcoming SMITE anime mode that will be arriving in the next few days.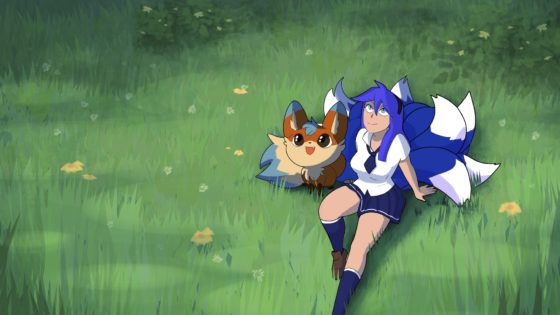 The new anime adventure is called Legend of the Foxes, which transforms Ratatoskr into a token adorable anime cutie and Da Ji into Senpai Da Ji, who will be voiced by actress Cristina Vee. The new mode will also take place in a bespoke arena that features a brightened color palette and a cel-shaded art style for maximum anime-ness.
In the mode, players will need to stave off waves of attacking ninja to protect the sacred foxes. Survive long enough and you'll face off against a final epic boss. Each match of the new mode will play differently as different bosses will randomly arrive. Your reward for protecting the fluffy foxes (besides presumed hugs) will be levels and in-game rewards, including the chance to unlock one of four new skins for Ratatoskr.
Legend of the Foxes is due to arrive to PC players on Tuesday, February 13th and console players Friday, February 16th. The mode will run through patches 5.2, 5.3 and 5.4 and will introduce new bosses to the mode with each subsequent patch. More info is found here, and a teaser trailer/opening to the anime itself is below.
Our Thoughts
Between the Star Guardians of LoL and the mecha of Heroes of the Storm, we suppose a senpai protecting cute foxes would be the next logical anime step for the MOBA genre. It's so glaringly obvious we're not even sure how we missed it, honestly. Here's hoping players of SMITE get many Ratatoskr cuddles and have a lot of fun in this upcoming mode!
Source: press release
Articles Related to SMITE
Hi-Rez Backpedals on Video Welcoming Paragon Players to SMITE
SMITE Reveals New Conquest Map and Cerberus
Hi-Rez is Making a 1v1 Mobile RTS Called Bot Smashers
Related:
Limited Time Mode
,
MOBA
,
News
,
SMITE