We can safely assume that people liked SMITE's first swing at PvE, as a new SMITE co-op RPG Adventure is officially underway today: Shadows over Hercopolis.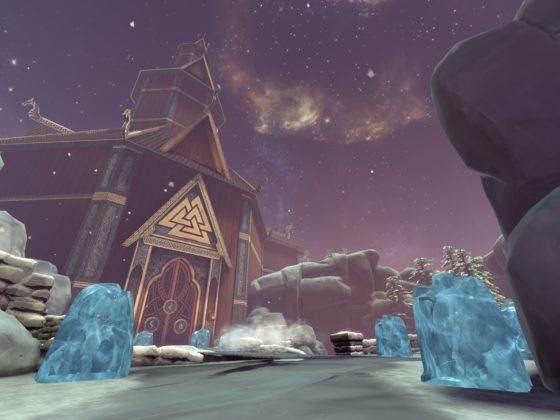 In this latest Adventure, players must band together to fight three different bosses and traverse locations inspired by Norse mythology in a bid to save the soul of Hercules from Loki. The Adventure kicks off with a multi-phase sea monster fight, then moves to a burning region to face a fire giant, and then a battle with Loki himself.
SMITE is promising that this new Adventure will bring the best part of RPGs together with SMITE's combat. "The realms of Norse myth are fraught with environmental hazards, devious puzzles, and colossal monstrosities," says project lead Travis Brown in a statement. "The pace we've set with this new adventure is non-stop."
The new update is available to PC players today, November 6th. Xbox One and PS4 players will get their chance to tackle the new Adventure on Friday, November 10th. Patch notes can be read here, and players can read up on a number of community challenges for Gems and skins here.
Our Thoughts
Clearly, SMITE's gameplay and setting is a breeding ground for interesting and unique PvE co-op challenges, which does make us wonder aloud if maybe the devs aren't gearing up for a full-on PvE MMO based on the IP. Regardless, we hope that SMITE players have a good time taking on the challenges these new bosses present.
Source: press release
Articles Related to SMITE
Hand of the Gods: SMITE Tactics Brings Open Beta to Steam
SMITE and Paladins Will Be Xbox One X Launch Titles
Hand of the Gods: SMITE Tactics is Coming to Consoles
Related:
MOBA
,
Mutliplayer Co-Op
,
News
,
PvE
,
SMITE