If you have a Nintendo Switch and enjoy coating arenas in brightly-colored ink, this weekend is going to be a good one. The Splatoon 2 Global Testfire is happening starting today, giving players a taste of the multiplayer team-based shooter.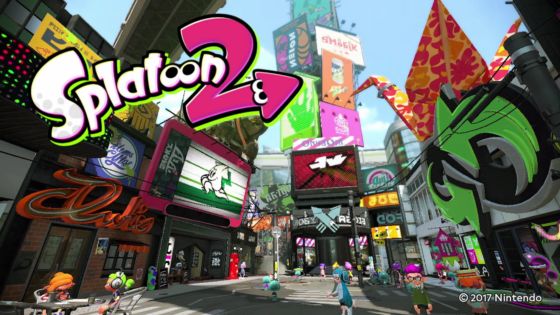 The Testfire will be limited to specific times during the weekend and will limit play to the 4v4 Turf War mode. Specifics on how many maps were available were not announced, but players will get to try out four main weapons, including the all-new Splat Dualies and the revamped versions of classic weapons like the Splat Roller and Splat Charger. If you want to get acclimated to the weapons of Splatoon 2, Warpzoned has listed nine different mini-trailers showcasing primary and special weapons that will arrive in the shooter.
In other squidkid news, Splatoon 2 will also be holding an eSports tournament each week in November. The tournaments will be open to all and online-only through Battlefly and offer interested teams a chance to compete in new game modes each week for prizes. Information about the Showdown Series can be found on the Battlefly site.
Until then, those who actually were lucky enough to snare a Nintendo Switch can join in on the Global Testfire for Splatoon 2 in one-hour increments starting today at 12 pm PDT and again at 8 pm PDT. Testing will resume at 4 am, 12 pm, and 8 pm PDT on Saturday, March 25th and again at 4 am PDT on Sunday, March 26th. The Testfire app can be downloaded now for free from the Nintendo eShop.
Our Thoughts
Splatoon is huge fun, and the Global Testfire for the second game will very likely be just as much fun as the first. We definitely hope that this test run of Splatoon 2 multiplayer goes smoothly and that participants will have a great time!
Your Thoughts
Will you be joining in on the Splatoon 2 Global Testfire? Are you excited for the game's release? Do you wish that the game would release on other platforms? Tell us in the comments.
Sources: official site 1, 2, Warpzoned
Articles Related to Splatoon 2
New Weapons Shown Off in Splatoon 2 Gameplay Footage
Nintendo Switch Hands-On Preview
Does Nintendo Switch Mean Nintendo is Switching its Endgame?
Related:
News
,
Nintendo Switch
,
Online Shooter
,
Public Test
,
Splatoon 2