Cryptic Studios and Perfect World Entertainment announced today that Star Trek Online will be celebrating its 6th anniversary with an in-game event.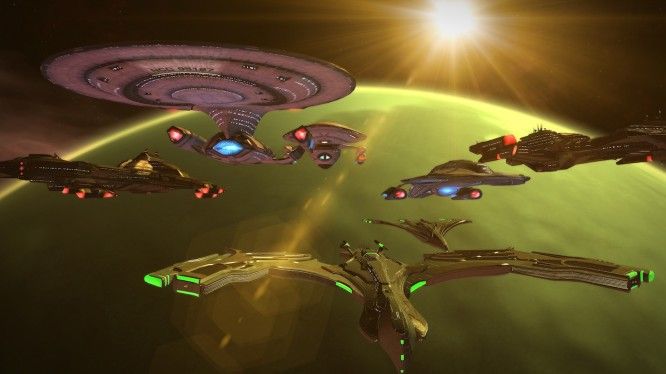 The Star Trek Online Anniversary Event will take place from January 28 to February 24. Players will be able to celebrate with a brand-new episode "Time and Tide," the return of Omega Molecule Stabilization, and a new Tier 6 Krenim Science Vessel. Events will take place at the Earth Space Dock and First City.
The Omega Molecule Stabilization event will require players to collect Omega particles that Q has hidden around the galaxy. Captains can stabilize these molecules by playing mini-games and earning Sixth Anniversary Prize Vouchers. Every player that manages to collect 1,000 vouchers will obtain the Tier 6 Krenim Science Vessel.
Additionally, there will be an Anniversary C-Store Giveaway, which will allow Captains to claim a free item from the in-game store once every 24-hours. Details regarding giveaways will be updated on the Star Trek Online blog. The C-Store event will begin on Tuesday, January 26, and continue until February 1 at 10am PST.
Our Thoughts:
Anniversary events tend to be popular in MMORPGs and six years of success is no small feat in such a cutthroat industry. The in-game events should be a fun addition to Star Trek Online and free premium items are always welcome.
Source: Cryptic Studios
Related:
Anniversary
,
Cryptic Studios
,
MMORPG
,
News
,
Perfect World Entertainment
,
Star Trek Online