A new video showcasing the coming Star Trek Online console version has been released, giving potential PlayStation 4 and Xbox One players a peek at the Star Trek MMO.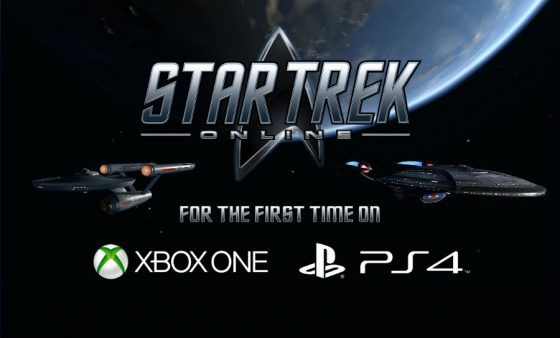 Executive producer Steve Ricossa narrates the showcase, discussing the features available in Star Trek Online and the challenges the team faced in releasing to consoles.
The primary hurdle involved the control scheme, where the developers managed to fit all of the game functions on to a controller with the help of a Command Wheel. This Wheel lets players select abilities from the variety of powers and map these Wheels to face buttons as they see fit. Star Trek Online will also see a brand new UI for console release and a complete lighting pass to make the game "look like it belongs on the current generation of hardware".
Star Trek Online will release on consoles in the fall of 2016 free-to-play with the full complement of content available. The full trailer can be seen below.
Our Thought
Control schemes from a massive PC keyboard to a 17 button controller are always the biggest hurdle to console MMOs, so we're curious to see if the Ability Wheels will indeed feel as natural and intuitive as the developers hope. We're looking forward to seeing how this version plays.
Your Thoughts
What do you think of Star Trek Online's console arrival? Are you excited for the release, or do you think the game is better left to PC only? Give us your thoughts below.
Source: Press release.
Articles Related to Star Trek Online
Star Trek Online Prepares for Consoles and the 23rd Century
New Star Trek Online Outfit Prices Shock Players
Star Trek Online: Agents of Yesterday Now Available
Related:
Console
,
News
,
Star Trek Online
,
Video