Delta Recruitment is coming to Star Trek Online and it begins April 2nd. This will be a new in game event available for novice and veteran players alike which will lead up to the Iconian War coming to the game. The event will give players the opportunity to earn unique rewards.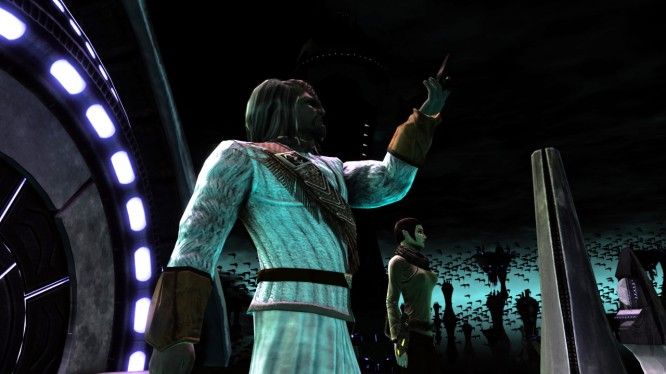 The Iconian War has been brewing for more than 5 years and the Delta Recruitment event will unveil the invasion of the ancient Iconians wishing to reassert their rule over the Star Trek galaxy, so it's pretty exciting that players will be able to take steps to bring the conflict to an end through a story-driven wartime experience in Star Trek Online which will span over several months.
New captains created during the Delta Recruitment in game event will earn progression based rewards. These will include gear, upgrade materials, and valuable numerics. There will be week long events and players will be able to work through these within personal and community-wide goals. Folk already playing Star Trek Online will receive a new character slot to enable them to create a Delta Recruit and each of the progression based rewards has an account wide unlock so players can keep their other characters up to speed while they level a new recruit.
Source: Press release
Related:
Event (In Game)
,
MMORPG
,
News
,
Star Trek Online