Perfect World Entertainment seem to be on a roll with the big announcements this week as they have just announced that Star Trek Online is coming to Playstation 4 and Xbox One this Fall! This of course follows yesterday's news that they have picked up Gigantic for their Arc client.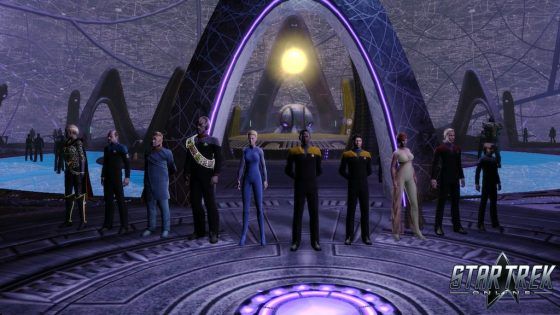 Consoles have been sorely in need of more options for MMO players for quite some time now and with Neverwinter already available on the Xbox One, bringing the free-to-play Star Trek Online and its 6 years worth of content to both major consoles seems a no brainer.
Upon launch, Star Trek Online will include more than 130 featured episodes based on the Star Trek franchise which involve actors from the series such as Jeri Ryan as Seven of Nine and Michael Dorn as Worf. The MMORPG brings two expansions and 11 seasons worth of content, hundreds of classic Star Trek ships in which you can engage in ship-to-ship combat, and of course, visit many iconic locations from the beloved franchise.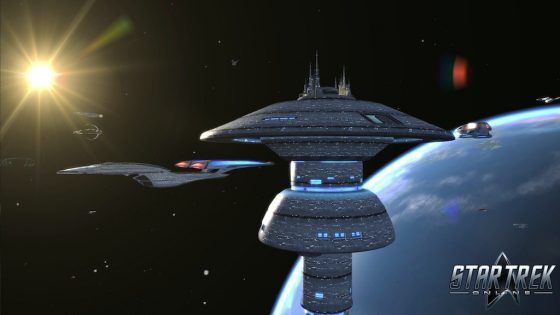 New to Star Trek Online's console release is the upgraded game engine which brings much-improved graphics and a control scheme that will allow for players to navigate space and ground combat with ease via the Playstation 4 and Xbox One control systems.
Check out the announcement video below and head over to the official dev post for more information from Star Trek Online's Executive Producer!
Our Thoughts
It's about time! Console players have not had very many options for MMO players for much too long and the news that Star Trek Online is coming to Playstation 4 and Xbox One in the Fall is a very very welcome piece of news indeed. We are so glad to hear that the game will launch with an upgraded engine and a control scheme appropriate for consoles, too. Star Trek Online is a great game and this port to PS4 and Xbox One can only mean more players to defend the galaxy from the nasties within!
Source: Press Release
Related:
F2P
,
MMORPG
,
News
,
Perfect World Entertainment
,
Playstation 4
,
Star Trek Online
,
Xbox One