The Star Wars: Battlefront series is considered one of EA's flagship franchises and there has been all kinds of hype surrounding the beta, which started today for all platforms. However, it's been quickly discovered that it runs at sub-optimal settings on both the Xbox One and PlayStation 4.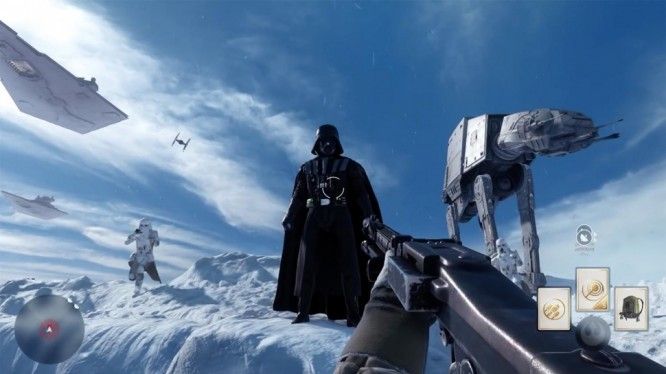 While the benchmark resolution for PC gamers has been 1080p for quite some time, now that consoles can also reach that mark it has become the golden standard across the board. Unfortunately, it seems that neither the PlayStation 4 nor Xbox One can actually reach that standard in Star Wars: Battlefront. On the current beta build of Star Wars: Battlefront, the PlayStation 4 runs at a smooth 900p while the Xbox One is reportedly producing blurry images at only 720p.
The main reason for these lower resolution settings is likely the intense nature of the Frostbite 3 engine, which allows for straining processes such as physics and destructible environments. Battlefield 4 also ran on the Frostbite 3 engine and produced the same results on consoles.
It's been known since before release that the PlayStation 4 would have a slight hardware edge on the Xbox One, and that has been proven on almost every multiplatform game release since then. However, those who want the best Star Wars: Battlefield experience possible should stick with the PC where it can run at 1440p resolution and much higher settings overall.
Source: Game Revolution
Related:
Console
,
EA
,
Multiplayer
,
News
,
PC
,
Star Wars
,
Star Wars Battlefront