Unless you've been living under a rock for the last few months, it's been blatantly obvious that Star Wars: The Force Awakens begins this weekend with all the advertising and cross-promotions going on. Well, it seems like the largest Star Wars MMORPG has also decided to celebrate the event with double experience for everything in the game.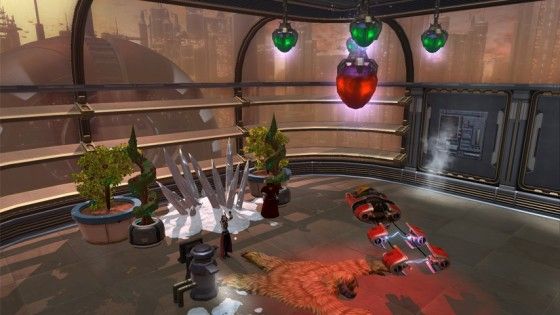 For players who haven't reached max level, or are interested in making an alt, there's no better time to start leveling than on Friday, December 18. From then until January 1, 2016, all story missions, PvP Warzones, and other events in Star Wars: The Old Republic will grant twice as much experience. It definitely seems like Bioware wants you to hop into their MMORPG once you're all pumped up from watching Star Wars: The Force Awakens.
If that wasn't enough, there are all kinds of other events going on from now until January including:
Life Day Event: December 15 – January 5
New Cartel Market Life Day Items: December 15 – January 5
Rakghoul Plague Outbreak on Tatooine: December 15 – 22
Double XP Event: December 18 – January 1
Bounty Contract Week: December 22 – December 29
Vote Here
Vote for Star Wars: The Old Republic in the MMOGames Best of 2015 polls!



Our Thoughts:
We've seen everything from laptops to oranges advertising Star Wars: The Force Awakens and it more than makes sense for The Old Republic to jump on the hype train.
Source: Bioware
Related:
MMORPG
,
News
,
Star Wars
,
Star Wars The Old Republic
,
The Force Awakens