We're about halfway into 2017, but that doesn't mean we can't get a Star Wars The Old Republic roadmap, evidently. Producer Keith Kanneg has posted a blog on the official site detailing what he calls the "Summer of SWTOR", with a focus on Operations, PvP and more.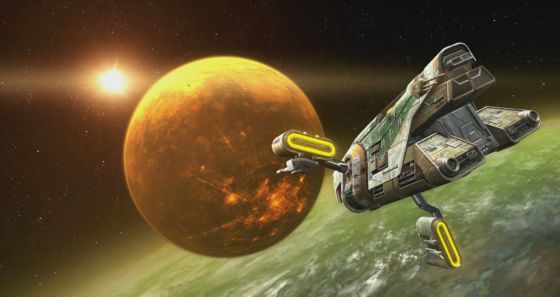 Kanneg opened the post by reiterating the team's commitment to bringing more MMORPG into SWTOR. "It's been far too long since we provided you with extremely challenging multi-player activities," admitted Kanneg. "Delivering an Operation is a fundamental change in our direction this year and our plan is to provide you with a new Boss encounter every few months."
The first of these new bosses include Esne and Aivela, who are both on the PTS currently and planning to arrive to the full game in July's 5.3 update. Plans are also being made to add Platinum-tier drops to certain bosses in Veteran and Master modes. Details on which bosses will provide this new shiny are expected later.
PvPers will have class balance changes incoming in 5.3 as well as further monthly adjustments until the team – and the players – is satisfied with the changes. a new Warzone, tweaks to Galactic Starfighter and ranked PvP are also planned for the rest of the year.
The full roadmpa of changes that make up the "Summer of SWTOR" can be found on the official site.
Our Thoughts
Our own opinion of SWTOR as a single-player experience is most certainly a shared one, and it would seem like the developers are working to make the MMO part of this MMORPG more compelling. Time will tell if these updates are enough or arrive too little, too late.
Source: official site
Articles Related to Star Wars The Old Republic
The War for Iokath Arrives to Star Wars The Old Republic
Star Wars The Old Republic Update 5.2 Brings Group Content
Should You Play SWTOR?
Related:
MMORPG
,
News
,
Roadmap
,
Star Wars The Old Republic
,
Updates