Star Wars: The Old Republic is once again holding the Rakghoul Resurgence event on Tatooine running from June 30th until July 7th which players over level 25 can participate in for fun and rewards.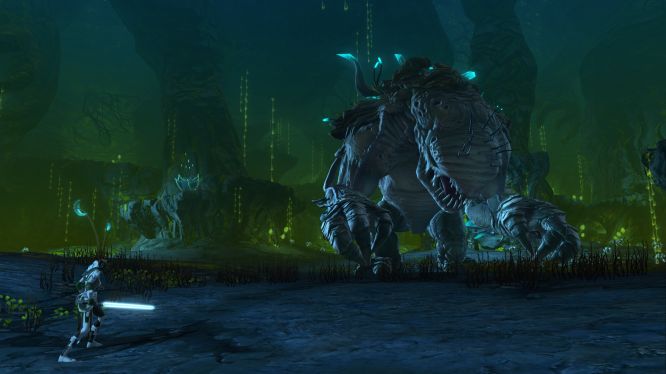 "The Hyland Organization for Rakghoul Neutralization (T.H.O.R.N.) has issued an official level-2 emergency alert concerning an outbreak of the Rakghoul plague on Tatooine. Wide-spread infections have been reported near both House Organa and House Thul, while scattered reports of infection traceable to Tatooine are now flooding in from across the galaxy. Quarantines have been put in place to restrict traffic of the plague off-world, but exceptions will be made for individuals with priority clearance."
Not very much has changed about Rakghoul Resurgence since last year, but it's great news for players who don't have everything they want from the event or newer players who haven't experienced it before. Rewards themselves include cosmetics, vanity gear and weapons, companion customizations, decorations, pets, and mounts. There are dailies to be done which reward reputation, an operation for 8 or 16 players with two difficulty modes, world bosses and rare spawns, titles to earn, codex entries to obtain, and of course, achievements.
Just head to the News Terminals on the Fleet to take part and be sure to pick up your Rakghoul vaccinations from a medical supply droid found throughout Star Wars: The Old Republic.
Source: Star Wars: The Old Republic event info
Related:
Event (In Game)
,
MMORPG
,
News
,
Star Wars The Old Republic