More good news for console players! You will be able to take on new adventures and challenges in the Dungeons & Dragons universe as soon as this spring. N-Space and Digital Extremes announced releasing Sword Coast Legends on PS4 and Xbox One soon. Although a definite date is not known yet, the arrival of the game to consoles will surely make many fans happy, paired with the upcoming Underdark-set DLC Rage of Demons.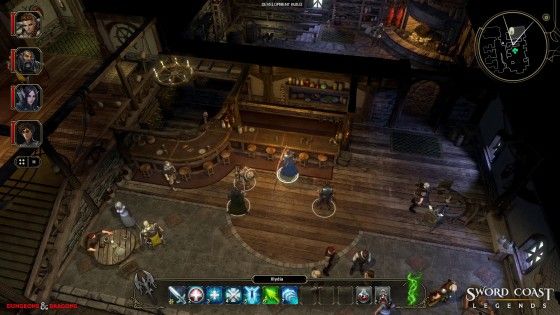 Sword Coast Legends' standard edition for PS4/Xbox One will come with all new content added to the game following its PC debut. Some new features include: the drow as a new playable sub-race, additional character skill trees, hundreds of new placeable objects for DMs, new areas, new visual effects, hardcore gameplay options for the most rugged of adventurers. The Standard Edition also includes special in-game items, such as: Tome of Knowledge, an Order of the Burning Dawn Cloak, Armor and Weapons, Beholder, Lost Mines dungeon tile set, and Wisps (DM use cursors).
Our Thoughts:
We can't wait to get together with our console-only friends and explore Faerûn again! This is great news for everyone who was being held back from enjoying the title because of platform limitations. Looking forward to the announcement of the release date!
Source: Sword Coast Legends update 
Related:
News
,
Playstation 4
,
Sword Coast Legends
,
Xbox One