An announcement has been made regarding the Knights of the Fallen Empire final chapter for the MMO Star Wars: The Old Republic as the game inches towards its next major expansion.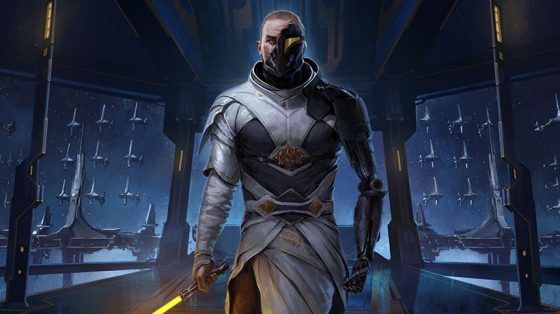 The chapter, titled The Battle of Odessen, will have players taking on Arcann directly as he unleashes a final assault against the Outlander's base. The response led by the Outlander's Alliance will set the stage for a final clash that will determine the fate of the galaxy and set in motion the events leading to the Knights of the Eternal Throne expansion.
The Battle of Odessen chapter will be available to subscribers of The Old Republic on August 9th and will be open to all players on August 11th. In the meantime, all players have access to the first chapter of the Knights of the Fallen Empire story for free, and the game's Dark vs. Light event is running through the rest of the summer.
Our Thoughts
The story chapters in Knights of the Fallen Empire have been some of the best storytelling in SWTOR thus far, and we're looking forward to seeing how the final battle with Arcann will play out. We're also hoping that the resolution leading in to the next expansion won't leave us with too much of a cliffhanger. There's definitely plenty of room for speculation in the meanwhile.
Your Thoughts
Are you looking forward to the Battle of Odessen chapter? Have you been participating in the Dark vs. Light event? Tell us what you think below.
Source: Press release
Related Articles to Star Wars: The Old Republic
SWTOR Expansion Knights of the Eternal Throne Expansion Announced
Knights of the Fallen Empire: The GEMINI Deception Now Live for All Players
Star Wars: The Old Republic Unveils Anarchy in Paradise Chapter
Related:
Content
,
Knights of the Fallen Empire
,
News
,
Star Wars The Old Republic