Apparently, today's unofficial Developer Roadmap Day. A new SWTOR Summer development roadmap has been shared by the game's lead producer and outlines a focused effort to bring the game's PvPers some new content over the course of the next couple of months or so.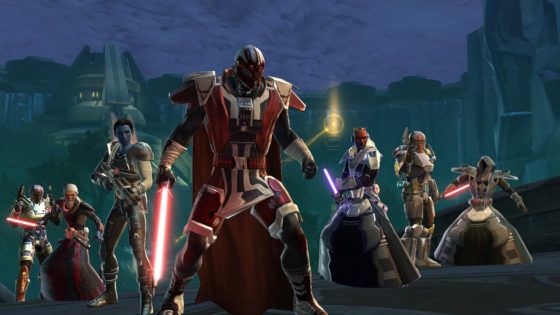 Starting in July, updates to PvP will include allowing some – or perhaps all – of the game's Warzones and Arenas to have cross-faction grouping. Work is also being done on a new Huttball Warzone as well as a new Arena in a compound that players have apparently seen before.
The devs are also working on a new beachfront Stronghold that will allow players to PvP in either duels, 4v4 or even 8v8 formats. Additionally, this new Stronghold will have decorations that will enhance PvP gameplay, with items that players can hide behind or obstacles to lay out.
Beyond that, the devs will also be wrapping up Season 9, work on unranked matchmaking, give more queue control to unranked players, and further work on ways to combat exploiters and cheaters as well as changing how Ranked Warzones complete.
Of course, PvP won't be the only thing being updated for SWTOR this year. PvE players can look forward to some new updates coming this Fall, while in the near future all players can look forward to a number of quality-of-life adjustments and some goodies tied into the upcoming Solo: A Star Wars Story film release.
Our Thoughts
It's, admittedly, been a while since we'd heard some large news coming from the SWTOR camp in terms of what's coming next. We're glad to know that not only is development pressing on into next year, but that PvPers in the game are going to get some (presumably) much-needed attention.
Source: official site
Articles Related to Star Wars: The Old Republic
SWTOR Merges Servers
Should You Play SWTOR?
F2P Kingdom: The Verdict on Star Wars: The Old Republic
Related:
MMORPG
,
News
,
Roadmap
,
Star Wars The Old Republic
,
SWTOR
,
Update