When you think of the Sid Meier's Civilization series, you probably don't immediately think of eSports. Team Liquid are looking to change that with the beginnings of a Civilization VI eSports team.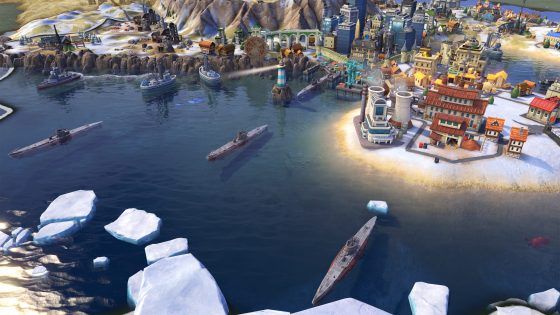 "The strategic depth required in Civilization is beyond compare. Many feel the game is simply too complicated to break into eSports. However, as the gaming community evolves, we are witnessing the rise of elite gamers yearning to display the true level of their skill," explains a statement from Team Liquid. "It is inevitable that Civilization will take its place alongside the top eSports in the world."
In anticipation of that inevitability, Team Liquid have signed Stephen "MrGameTheory" Takowsky to the organization as the Civ VI team captain. Takowsky brings years of experience in the Civ series, with a #1 ranking on the Civilization Revolution leaderboard, Civilization IV international league and Civilization V international league to his credit, along with records for most 1v2, 1v3, 1v4, and 1v5 ladder victories in Civilization IV.
"It is an honor to be chosen to lead Team Liquid's Civilization team," said Takowsky in a statement. "Civilization remains the most complicated game in the world, and I am thankful to be part of an organization capable of taking on the challenge."
A tournament focused on Civilization VI will be announced by Team Liquid soon, and the organization looks forward to what it hopes will be "the revitalization of the Civplayers and Civfanatic communities".
Our Thoughts
We adore the enthusiasm of Mr. Takowsky and Team Liquid, but we're not sure how many other players and eSports orgs share the enthusiasm. This is definitely a unique turn for eSports in general, and we have to admit that we are interested to see if a competitive community focused on Civ VI will indeed grow.
Your Thoughts
How do you feel about the possibility of Civilization VI as an eSport? Do you think there's enough interest from fans and players? Would you watch Civ VI eSports livestreams? Share your thoughts with us below.
Source: Team Liquid official site
Articles Related to Civilization
Civilization VI at Gamescom 2016
Turn-Based Strategy MMO Space Wars: Interstellar Empires Announced
Announcing Free Browser Game Liberators: A WWII Strategy Epic
Related:
Civilization VI
,
eSports
,
News
,
Strategy
,
Team Liquid