With 17 days to go in the creature capturing MMO's crowdfunding campaign, the devs have confirmed that Temtem Nintendo Switch is happening after meeting the seemingly lofty $250k stretch goal. In addition, the devs have offered up a little FAQ in its latest update.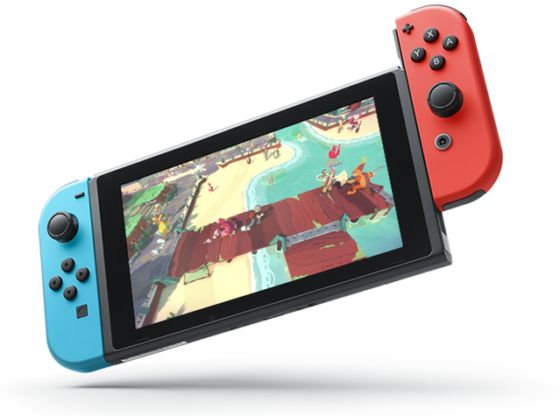 Around 5,000 backers have contributed to the game's Kickstarter, helping the project hit precisely $263,600 at the time of this story's writing. "We're incredibly humbled by the community's response and by how well the Kickstarter is going," reads the update post.
The next stretch goal in the campaign sits at the $280k mark with a replay feature to let players re-watch their last competitive match. After that, a Clubs feature – the game's answer to guilds – will be implemented should the game hit $400k.
Clubs are a deeper feature than one would expect, as the devs want to include systems like the ability for Clubs to own a Dojo on each island and a weekly event where Clubs can battle for control of a Dojo along with typical features like a guild chat.
"Making a Guild system is a very long and intensive task and we already have a very long road ahead with the current features planned for Temtem," reads the post. "That's why we're putting this Stretch Goal a bit further away than the others, so we can ensure that funding will be enough to hire the people needed to make our vision for Guilds a reality."
The arrival of the Nintendo Switch version has also brought along a related FAQ with some important pieces of information. The devs are going to look into making cross-platform play with the PC work; the game will be releasing the Switch version as a digital product only; and Temtem will not feature an offline mode.
As for releasing the game on PS4 and Xbox, the devs did state that the current goal for the Nintendo Switch release was part of the campaign. However, they also rather interestingly hinted at "a more specific announcement in the coming days."
Our Thoughts
HMMMMMM. Well, that certainly sets one's gears grinding. On point, we're very excited to see the Temtem campaign is doing so well! With that said, we're looking forward to seeing some more playable demonstrations of the game sometime in the future. We also, of course, hope that this project doesn't suffer from feature creep going forward.
Source: Kickstarter
Articles Related to Temtem
Pokemon-Like MMO Temtem Gets Funded and Heads to Stretch Goals
The MMO Alpha and Beta List
Pokemon GO Fest is Making its Return
Related:
Crowdfunding
,
Kickstarter
,
MMO
,
News
,
Nintendo Switch
,
Temtem