Don't you just hate it when you create a new character with a name in mind and find it's already taken? After TERA's recent rise in population after launching on Steam with the new Gunner class, En Masse decided that it was necessary to free up some old names for the first time.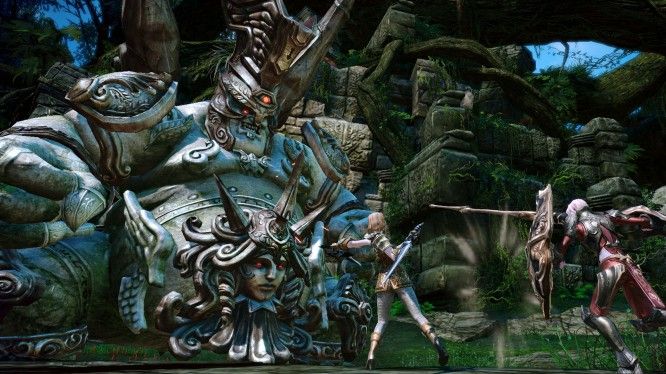 As such, any characters who haven't logged in to TERA since June 25, 2014 will have "_1" added to the end of their names. This will free up these names for new characters and people using the paid Character Name Change service.
If you have characters in TERA that you haven't logged into since June 25 of last year and you wish to keep their names, you will need to log in to those characters before Thursday June 25, 2015 in order to save them from the dreaded "_1". Or if you aren't entirely bothered, let them out in to the wild for other players to use, of course.
For further information, En Masse have a 'Character Name Release FAQ' and a forum thread for discussion on the matter.
Is there a name you'd like to see freed up? Don't tell us what it is but we'd love to hear your thoughts in the comments!
Source: TERA official news
Giveaway

Our giveaway for players on North American servers is still very much ongoing. Check it out and claim your Golden Crown for your TERA characters for free today!
Related:
En Masse
,
F2P
,
MMORPG
,
News
,
North America
,
TERA