Place your bets and test your luck at the Demon's Wheel, the new dungeon headed to TERA next week. In a preview of the upcoming content, players are getting a primer on the sort of encounters they'll face with the new dungeon's bosses along with tips on how to even the odds.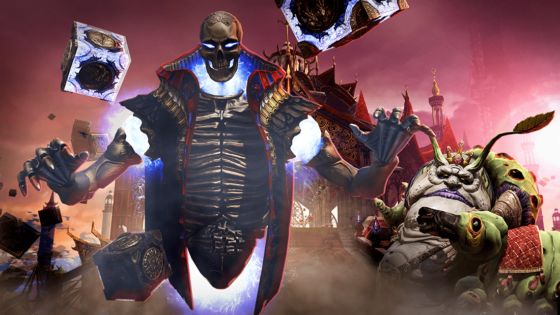 The Demon's Wheel dungeon opens to players who are item level 423, where they are asked to investigate the titular gambling establishment and try to break a shanty town's residents of their obsession with its games of fortune.
Within the Demon's Wheel players will encounter two bosses; Bandersnatch and Demoros. The Bandersnatch fight will send out two waves of explosions, forcing players to determine the total number of explosions and watch the aura color to know where the safe zone is.
Demoros, meanwhile, cannot be killed directly but instead requires players to fill a Luck Meter before he fills his. Earning points to fill the meter involves activities such as being hit by giant coins and beating on dice.
The Demon's Wheel will open to players on Tuesday, September 12th. You can read up on all the specific details of this new dungeon on the official site.
Our Thoughts
Doing the dance steps required of a mechanics-heavy dungeon fight isn't exactly new, but the thematics and challenges offered in the Demon's Wheel could make this particular dungeon one of the more interesting ones in TERA yet.
Source: official site
Articles Related to TERA
F2P Kingdom: TERA Free to Play is Unhindered Fun
PAX East 2017: Kritika Online Hands-On and TERA's PS4 Launch
PAX East 2017: Action MMORPG TERA is Coming to PlayStation 4 and Xbox One
Related:
Dungeon
,
MMORPG
,
News
,
TERA
,
Update