Our Wisdom Flows So Sweet….
If there is one undeniable fact about the Secret World, it is the attention to detail they put in to the mysteries and conspiracies. The atmosphere has been crafted, lovingly so, in this fashion for a long long time. Even before there was a Secret World to play in, there were the ARGs around it.
ARGs for the uninitiated are Alternate Reality Games. Games that take what you know to be real and what you know to be fiction and blend the two. Games have used them successfully before, like with Halo 2s I Love Bees. Movies are now also getting in on the act with Batman and Star Trek taking their own plunges into the world where reality and unreality meet for the fans.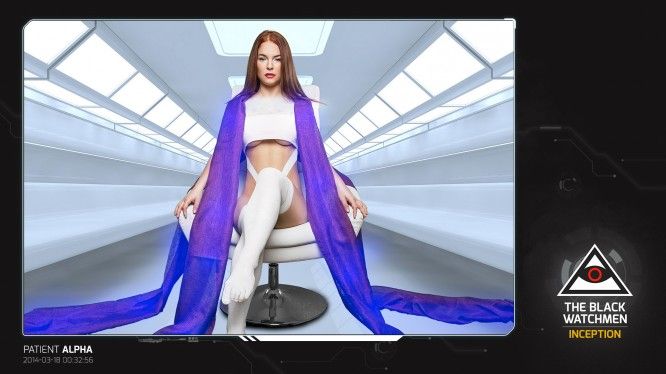 This time though there's a difference. Human Equation, based in Montreal, have recently taken on the rights to The Black Watchmen. This ARG is a prequel to a crowd funding event in which the agency hopes to raise enough money to make the ARG a persistent event.
How committed are you to your game?
One gamer is going the whole hog. The community behind solving the Black Watchmen is pinning its hopes on a gamer from Dallas flying to Montreal where two military officers will handcuff him to a black suitcase before escorting him through the Montreal Underground City to an undisclosed pickup location. There, an SUV is waiting to take him to an empty safe house. Confined to the safe house with two computers, he will have 12 hours to accomplish his mission with the help of the community.
The mission is set to start April 2nd @ 13:00 at Montreal Central Station and I for one will be watching this carefully.
Want a break down of what is going on?
STATISTICS:
Real‐ time dashboard of the ARG:
https://anashel.geckoboard.com/dashboards/D79F5CA5E5AC6CA6 
Total active users: 3,268 from 71 countries
Total time spent by the community to solved the puzzle: 1,926 hours
(52,778 tries)
Some shocking stats:
75% of the player are ready to pledge for the game.
9% are ready to pay $100 or more to play the game.
41% want to get kidnapped in broad daylight.
WHERE A PLAYER CAN GET HELP:
Forums (30,000 views already):
http://forums.thesecretworld.com/showthread.php?t=78328&page=53
IRC Channel:
https://kiwiirc.com/client/irc.freenode.net/division66
To apply for the game and get involved in the upcoming pledge, you have to fill out the forms on their Facebook page:
https://www.facebook.com/blackwatchmen/app_190322544333196
Would you take the leap? Would you fly clear across a continent for this mystery?
Watch and see what happens when someone does.