For fans of RuneScape, RuneFest 2018 is an event, both in the literal sense and in the sense that it's something to look forward to. In either case, the details for when this year's tickets go on sale have been shared with us and we're sharing them with out.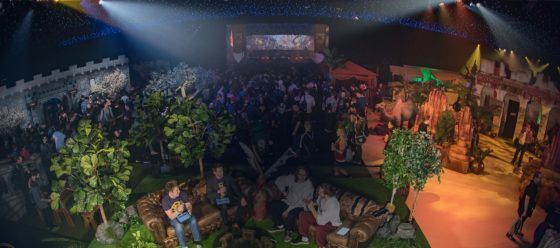 This year's event is running on Friday, October 5th and Saturday, October 6th at an all-new location; the Farnborough International Exhibition and Conference Center, about 30 minutes outside of London, England. Tickets will be on sale today, Tuesday May 22nd starting at 11am EST for £150, or a little over $200 US.
This year's ticket is a little different this time around. One ticket will get you entrance into RuneFest itself as well as RuneScape Live and the Night Before Party immediately after RuneScape Live on Friday, October 5th.
As for the theme of this year's RuneFest, that will be revealed at a later date. Fans should expect more of the same in terms of LAN events, role-playing, panels with the devs, and new announcements. The event will also land at around the time Jagex continues work on the mobile editions of RuneScape and OSRS.
Information about the event, as well as a link to purchase tickets, can be found at the event's website.
Our Thoughts
That's a lot of event for the ticket price, but we expect that the diehard fans of RuneScape were already ready with wallets in hand regardless of what the tickets included. We wish those hopping into the digital queue the best of luck and hope everyone has fun come October. Meantime, we'll be sitting and looking at what announcements will come from the event then.
Source: press release
Articles Related to RuneScape
Jagex Talks the Future of RuneScape and a Next-Generation MMO
RuneScape Provides a Peek at Summer Updates
Old School RuneScape Mobile's Beta Begins on iOS
Related:
Event (Real Life)
,
News
,
RuneFest 2018
,
Runescape