Titanfall 2 Coliseum mode, a 1v1 multiplayer mode, is only available through the use of Coliseum tickets. And one of the ways to earn tickets is through the buying of food. Specifically, Doritos, Mountain Dew and Buffalo Wild Wings.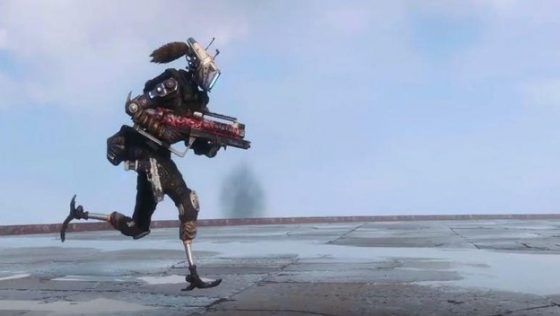 Several promotions focused around tickets for the mode have come to light recently, with chain restaurant Buffalo Wild Wings, Doritos and Mountain Dew surfacing as ways for people to get tickets to the mode. Other goodies are included with the promotions, such as Double XP and camo from Mountain Dew and Dorits or a Titan insignia from Buffalo Wild Wings. The tickets themselves are single-use items only.
Initial reports appeared to indicate that the Coliseum tickets would only be available exclusively through the food promotions, but EA has gone on record to clarify that the Coliseum will be open to all players, and tickets can be earned in-game from launch by playing multiplayer. "The Mountain Dew and Buffalo Wild Wings promotions are just another way for fans to get tickets to Coliseum mode," reads the statement.
Titanfall 2 is set to launch on October 28th. A recent gameplay trailer can be seen below.
Our Thoughts
Our initial reaction was a lot of head tilting and creased brows. The stereotype of gamers fueled by soda and flavor-powdered corn chips notwithstanding, the first reports of gaining access to Coliseum mode exclusively through food purchases was definitely baffling. Mercifully, EA has cleared the air and we're glad we won't be forced to buy Mountain Dew to play, though there still is the question of how frequently Coliseum tickets will be offered through in-game play.
Your Thoughts
What do you think about the promotions around Coliseum mode? Do you think you'll be buying in to any of the products in order to earn extra Coliseum tickets? Be sure to give us your thoughts below.
Articles Related to Titanfall 2
Titanfall 2 New Titans Revealed in Trailers
Devs Respond to Titanfall 2 Multiplayer Test Feedback
Gamescom 2016: Titanfall 2 First Impressions
Related:
FPS
,
Multiplayer
,
News
,
Promotion
,
Titanfall 2