Electronic Arts chief financial officer Blake Jorgensen discussed an estimated release date for Titanfall 2 during the Bank of America Merrill Lynch Global Technology Conference.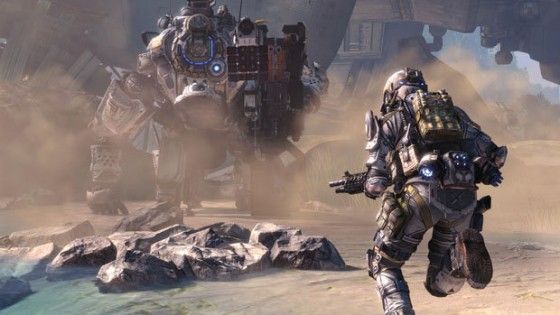 It appears that EA isn't all that worried about Call of Duty: Infinite Warfare, as the company plans to release both games around the same time frame. Currently, Infinite Warfare is scheduled for November 4, 2016, while Battlefield 1 will release a few weeks earlier on October 21.
According to Jorgensen, Titanfall 2 will be released approximately 3 weeks from Battlefield 1. That puts it somewhere between the end of September to the beginning of November.
With the amount of hate that Infinite Warfare has been receiving, it might be a good move to offer competing products around its release date. Currently, the Infinite Warfare trailer has 433,000 likes and nearly 3 million dislikes.
Our Thoughts:
It looks like EA is making a smart move by capitalizing on the dislike for the next Call of Duty title. The company has also managed to not step on its own toes by releasing two very different first-person shooters. Battlefield 1 will take place in a World War I setting while Titanfall 2 will fill the futuristic niche.
Source: DualShockers
Recent Articles Related to Titanfall
Titanfall 2 Will Have a Single Player Campaign and a TV Show
Titanfall 2 Leak Reveals New Maps, Grappling Hook
Related:
Battlefield 1
,
EA
,
News
,
Shooter
,
Titanfall 2