Top MMO News: April 11, 2016 looks at the player outcry over ArcheAge's $100 luxury heated pool, the return of Star Trek Online's Alien Nazis, the level 100 temporary class trial that could be coming to World of Warcraft, survival MMO The Black Death's Steam Early Access release date, and at long last, some official news of Titanfall 2 in the form of a teaser trailer.
ArcheAge Heated Pool Decoration Sparks Player Outcry
ArcheAge announced the addition of a Heated Pool and Tropical Plant Pot decorations as additional bonuses to the purchase of the $100 credit pack for the period of April 8-18. Nothing special so far, except the hot tub removes the "Clear Mind" debuff, enabling its owner to regain labor from sleeping a second time during a day.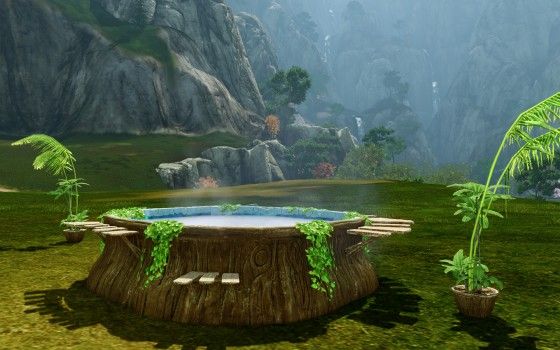 Labor points are a limited currency generated overtime by sleeping, but is normally unavailable more than once a day due to the debuff mentioned. Although the heated pool can hold up to four people, it is confirmed that only the owner will have the debuff canceled.
Players did not take this announcement well since the bonus heated pool is pretty much a pay-to-win item giving its owner a definite currency advantage over players who don't have it.
Alien Nazis Return To Star Trek Online
Star Trek Online has announced that their Season 11.5 update, which will go live on April 12, 2016, will bring back the Na'Kuhl, a faction of enemies more colloquially known as "Space Nazis". The Na'Kuhl are a time traveling threat to the entire Federation, and players will be able to face off against the Space Nazis in the new team-based Na'Kuhl Red Alerts.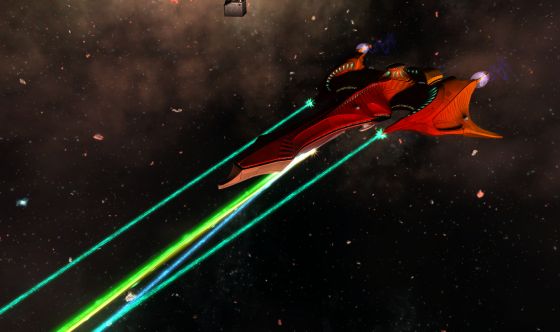 Season 11.5 includes many other changes and tweaks to the game. A skill system revamp is being instituted which is intended to make leveling up more rewarding, as well as simplifying the planning of a character's skills. The Strategist Secondary Specialization is being added to the game, offering characters new abilities which can be tailored to offensive or defensive requirements at will. And lastly, Season 11.5 brings with it the Romulan Republic Campaign, which offers a new group of Admiralty assignments – complete with special rewards – to interested players.
Anyone who is interested in knowing more about Star Trek Online Season 11.5 should read the official announcement post on the Star Trek Online website.
Source: Star Trek Online
World of Warcraft Legion Character Trial Boost
We ran into some interesting information about the latest World of Warcraft Legion build. Based on new strings added to the build, it seems that players will be able to create trial level 100 characters in order to test classes and see if they like the "end result". The only further details we have for now are taken from the strings, as the option is not live in the Legion Alpha yet: not all specializations seem to be available during this trial and players will have the option to upgrade the trial character at the end of their experience with a boost token if they so wish.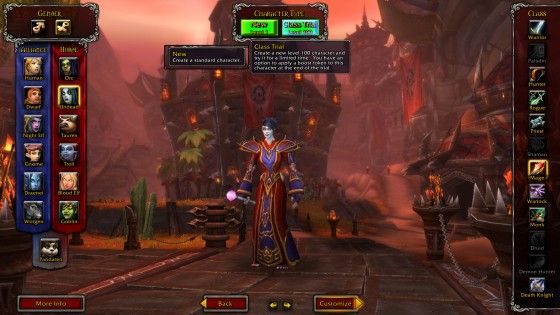 This could save up a lot of time or money for people who do not have a lot of time to level up a new character or do not wish to invest in buying a boost, only to be disappointed later because they do not like the way a certain class plays. It will be interesting to see how this trial is set up and to how much content a trial character has access to.
What is not that great, though, is that not all specs are available to test, which is not practical in figuring out the feel of an entire class or finding out what spec the player would prefer. If anything, it could work against the intended purpose if someone is put off by a certain spec but would have enjoyed a different one and decided to either get a boost or continue leveling a new character.
Source: MMO-Champion
The Black Death Enters Steam Early Access
A new survival sandbox MMO is bringing the dark ages to Steam next week. The Black Death enters Steam Early Access on April 19 and is described as a dark multiplayer survival game. It is set in western Europe during the time of the Black Death. Players will have to adapt to a medieval world devastated by plague and can make a living through very different playstyles, from being a blacksmith or a trader to becoming a thief or a knight. You can watch below the game's pre-release update video introducing combat improvements, the arena, three new classes and a new location:
Source: The Black Death official website ; Steam
Titanfall 2 Teaser Trailer and Reveal Date
A teaser trailer was just released by EA announcing a worldwide reveal of Titanfall 2 in two months time on June 12, conveniently just in time for E3. Titanfall 2 will be available for PC and Xbox One, as well as PS4. You can see the teaser trailer below:
Source: Twitter
Related:
ArcheAge
,
MMORPG
,
News
,
Shooter
,
Star Trek Online
,
The Black Death
,
Titanfall 2
,
World of Warcraft