Top MMO News: April 12, 2016 brings you details about Destiny's April update, The Division Update 1.1, Black Desert Online adding two highly anticipated classes, Blade & Soul new content, the launch of platformer MMO StarBreak and ARK: Survival of the Fittest cross-platform availability.
Destiny April Update Live Today
Bungie is releasing the Destiny April update today! The April update is the largest one since The Taken King launched last year in September and it brings a heap of new content destined to cater to all tastes and play styles. There is something for everyone, according to developers.
A few things players can look forward to include new level cap of 335 Light, a new Prison of Elders challenge activity, and new quest lines, weapons and armor sets. Additionally, there will be a customizing option with the new colour-shading item called Chroma that is applicable to both weapons and armor.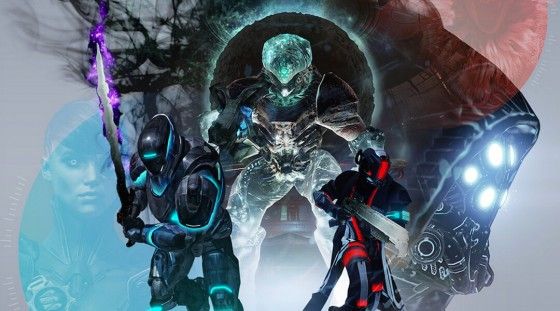 The main highlight of the PvE activity update is the Challenge of the Elders, which will be the new end-game activity featuring two higher level difficulties (level 41 and level 42), four new bosses and modifiers, and unique encounters that will challenge players with variations of bosses and gameplay modifiers in each of the three waves encountered in a single run of the challenge. There are 16 unique encounters according to the development team, which means that players should not face the exact same boss twice in less than four months.
The Destiny April update is being released for all platforms ( Xbox One, Xbox 360, PS4 and PS3) and will be applied during the following time slots:
10am-noon PST (west coast US)
6pm-8pm BST (UK)
7pm-9pm CET (mainland Europe)
You can see a preview of the April update complete with developer team comments below:
Source: VG24/7
The Division Update 1.1 Live
Ubisoft has deployed its latest update for The Division and with it comes a wide range of new content.
Update 1.1 is the first major content update since The Division's launch. Players will have access to new gear sets and high-end named weapons, as well as new assignments divided in combat, crafting and Dark Zone categories.
There is a new high-level raid-type activity called Incursion, and a new global event in the form of Dark Zone Supply Drops occurring multiple times over the course of a day, which pits players and enemy factions against one another as they try to obtain the non-contaminated gear ready to use without the need for extraction.
Additionally, loot trading is now also possible among members of the same group and a group spectator camera feature allows players spectate members of their group while waiting to be revived. The update also implements game changes and fixes. You can read the entire content of the update on the official forum.
Source: Official patch notes
Black Desert Online Introduces New Classes Musa and Maehwa
Daum just announced the addition of two new classes to Black Desert Online! The Musa and Maehwa are arriving on April 20 to the NA/EU servers. These were originally known as Blader and Plum, respectively, on the Korean servers, and the community has been asking for the release of these two classes since before the release of Black Desert Online in NA/EU.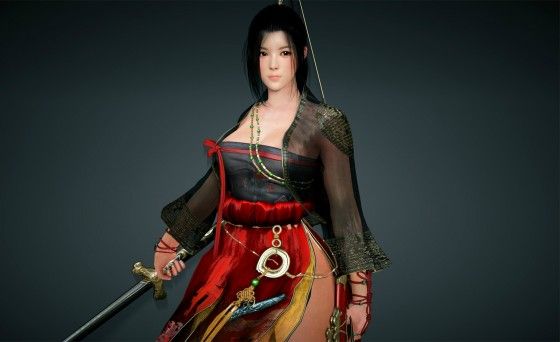 The Musa and Maehwa are both very mobile, high-speed classes. Both use a Blade and Short Bow as weapons while quickly moving about the battlefield to avoid enemy attacks. While both classes are melee oriented, the Short Bow allows the Musa and Maehwa to use a selection of ranged attacks to knock down targets and provide an opening to deliver close quarters attacks.
The Musa is a melee class whose main highlights are: high speed, fast reactions, incredible mobility and a specialty for AoE-focused attacks. The Musa excels in small-scale PvP. One of the class' strengths is dashing across the battlefield to dispatch enemies with powerful AoE attacks, but poorly calculated moves can be deadly due to his lower defense. You can watch the Musa gameplay video below:
The Maehwa is the female counterpart to the Musa class and boasts similar stats. Unlike the Musa, the Maehwa specializes in one-on-one combat with the impressive ability to lock down single targets for an extended amount of time. You can watch the Maehwa gameplay video below:
Source: Official forums, press release
Blade & Soul Shattered Empire Update Arrives On April 27
In a recent post on the official Blade & Soul website, NCSoft has announced that the Shattered Empire update will arrive on April 27, 2016, and that it will bring a load of new content to the game. The Shattered Empire update, also known as the 2.1 update, will introduce some new dungeons, a new PvP mode, and a new section of Mushin's Tower to explore.

Two new heroic level dungeons, Cold Storage and Sogun's Lament, promise to deliver the most challenging group content the game has ever seen. For players who may prefer to play solo, or perhaps who find themselves playing at a time when their guild mates are less active, a new section of Mushin's Tower has been added for solo players to climb and fight their way through. And lastly, Whirlwind Valley, a new fast-paced 6vs6 PvP mode, provides new challenges for players who enjoy PvP.
Source: Blade & Soul official website
MMO Platformer Starbreak Launches in May
A wild new adventure is coming to Steam very soon with StarBreak, a 2-D platformer MMO featuring brightly colored alien worlds that players will explore by inhabiting humanoid shells. Permadeath is also part of the plan, and players, who are "sparks" in-game, will have to unlock new humanoid shells to use for future runs once their current shell is destroyed. Players should unite in order to vanquish huge alien bosses and group up to be safer while tackling the challenges in the game universe.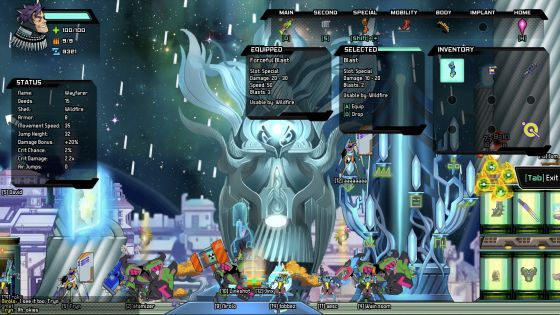 StarBreak is described as skill-based, action platformer MMO where you explore strange sci-fi worlds alongside dozens of other players, kill legions of dangerous aliens and fight epic boss battles. It is currently finishing its beta test period and will be launching on May 10 on Steam. You can watch the game trailer below for a better idea about this new title:
Source: Official website ; Steam
ARK: Survival of the Fittest now available for Mac, Linux and SteamOS
An announcement on the official community forums of ARK: Survival of the Fittest should bring a lot of joy to players on other platforms than PC who had been wanting to play it. ARK: Survival of the Fittest is now also available for Mac, Linux and SteamOS users on Steam Early Access. These versions share all the features and content of the PC version according to the announcement, and also feature seamless online cross play regardless of platform.
Players can still compete during the next few days to enter the Survivor League, which is a hall of fame meant to honor and preserve the top 40 Survival of the Fittest players. The Survivor League celebrates the highest-scoring players at the end of every league period by both placing them in the League archives and announcing their victory for that month. The progress of players and the highest-scoring names are also visible in real time during the time that the League runs.
Source: Official forums
WildStar Begins to Drop Faction Barrier
The first WildStar DevConnect has now concluded, and based on player feedback, WildStar will be taking a very new direction. Carbine Studios creative director Chad "Pappy" Moore was "really blown away by all of the great and insightful comments that were shared by everyone who was involved in the discussion."
The first major changes taking place will be the removal of a few faction barriers. The initial plans won't remove them entirely, but they will promote more cooperative gameplay.
Schedule changes:
We will be dropping the Content Finder faction barrier.
We will be allowing players of both factions to communicate openly with each other. There will no longer be a faction filter in chat.
The faction barrier for open world grouping, housing, social systems, and guilds (which includes Arena teams and Warparties) will stay in place for now.
Furthermore, WildStar was also added to Steam today, however, it is not quite yet available for download.
Source: Carbine Studios
Related:
ARK: Survival Evolved
,
Black Desert Online
,
Blade & Soul
,
Bungie
,
Destiny
,
MMORPG
,
News
,
StarBreak
,
The Division
,
Wildstar