Top MMO News: April 2, 2016 details a new hero for Marvel Puzzle Quest, updates for Ghost in the Shell: First assault, and Twitch has a new eSports partner.
Howard the Duck Joins Marvel Puzzle Quest
Although it might seem like a joke, Howard the Duck is indeed joining Marvel Puzzle Quest this April. Starting on April 6, 2016, players will get their first sneak peak of Howard the Duck in-game as they prepare for the Duck Season Event. Duck Season will open on April 7 and The Hunt will be the first in-game event.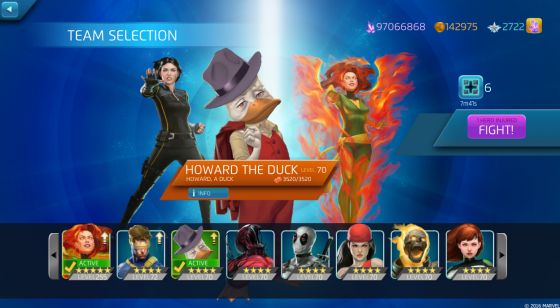 In order to obtain Howard the Duck, players can complete the brand new episode "Webbed Wonder," which begins on April 11. Finally, there will be an appropriately named PvP tournament on April 17 called Fowl Play. The tournament will be your last chance to unlock Howard the Duck until another special event comes along in the future.
Source: D3GO
Ghost in the Shell: First Assault Receives Major Balance Update
Currently, Ghost in the Shell: First Assault has maintained a "mostly positive" rating on Steam while in Early Access. Some of the most prolific complaints are about bugs or skill balance, which is why this latest update is so important.
Both weapons and abilities in Ghost in the Shell: First Assault have received a major balance update. Most significantly, weapon groupings, accuracy, and shot patterns have been drastically reworked. Now aiming will be more reliant on skill than luck. Moreover, shooting difficulty was increased to differentiate between beginners and players who are more skilled. Finally, changes were made to many character abilities, including a nerf to Nano-Gel Armor.
Source: Steam
Tencent Reveals 2D Anime Mobile Title
One of the most influential publishers in China has just revealed a new mobile title based on a popular manga. Name of the Nature will be Tencent's first 2D anime mobile game. The game will be based on the manga series, which is already on Chapter 23.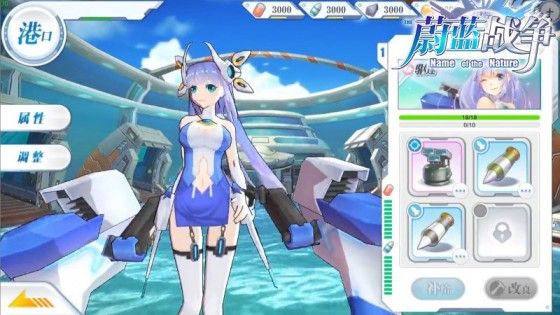 In Name of the Nature, humanity developed AI that eventually surpassed and betrayed them. The AI took control over most of the sky and ocean regions in the world, and the humans were left with a last line of defense in a small sea area. In addition to the mobile title, Tencent is planning to create an animated movie, series, and merchandise based on the manga.
Source: MMO Culture
Twitch Partners with Super Evil Megacorp
In an attempt to expand the eSports influence of Vainglory, Super Evil Megacorp has joined forces with Twitch. The companies have invested in a multi-million dollar, three-year partnership. The goal will be to create an official Vainglory eSports structure while increasing promotion and sponsorship in North America and Europe.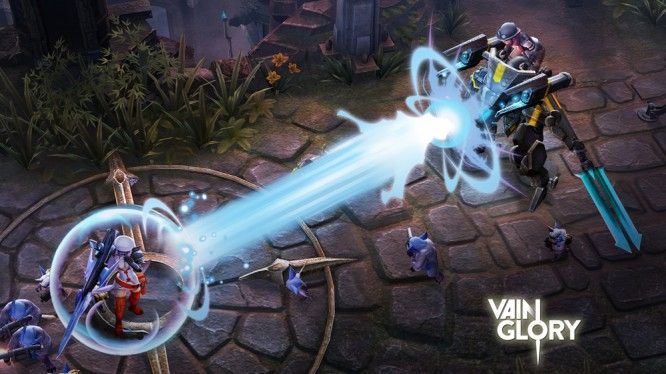 So far, Vainglory has been one of the only mobile titles to be successful in both eSports and maintain a high-level of viewers. In 2015, it became the fastest growing mobile title on Twitch by reaching 150 million minutes watched. Furthermore, its $350,000 prize pool last year caught the attention of major eSports organizations including: TSM, SK Gaming, Team Secret and G2.
"The esports industry has been dominated by PC and console titles, but Vainglory is ushering in a new mobile games movement," said Nick Allen, Director of Esports Operations at Twitch. "The incredible engagement Vainglory has garnered on our platform is testament that our community welcomes the convergence of esports and mobile gaming."
The Vainglory Spring Season recently kicked off, and players looking to contend for the Spring Championship can register through the official Vainglory League website. The championship will have a prize pool of $80,000.
Source: Press Release
Related:
eSports
,
Ghost in the Shell: First Assault
,
Marvel Puzzle Quest
,
MMORPG
,
News
,
Tencent
,
Twitch
,
Vainglory