Top MMO News: March 24, 2016 includes information involving a Studio Wildcard lawsuit, recent Black Desert Online updates, and Destiny's April patch.
Ark: Survival Evolved in Danger of Being Pulled
In December 2015, Trendy Entertainment took Studio Wildcard to court for allegations on game designer Jeremy Stieglitz, who supposedly breached his contract by working on ARK. Trendy Entertainment is trying to prove that Stieglitz breached a non-compete clause after resigning from his position with them in 2014, even though Studio Wildcard denied that Stieglitz was involved in the game's creation in any major capacity.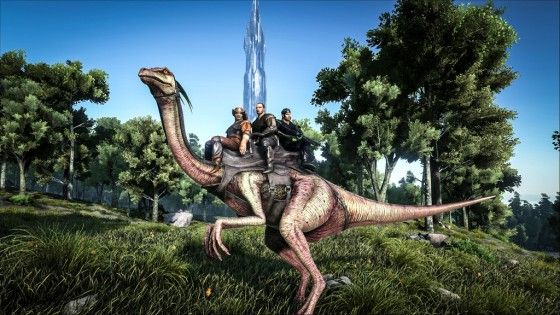 The official story is that Stieglitz only consulted on the game, although his wife is a co-founder of Studio Wildcard and there were a few rumors about Stieglitz being the lead designer on ARK. The lawsuit is ongoing and one of the consequences might be halting the development of ARK, or in a more unfortunate scenario, the complete project coming to a stop and ARK being pulled off the market.
You can find more details about the legal proceedings and the entire situation on Kotaku's original post. We really hope ARK will stay on the market as it rapidly gained a lot of love from its community and grew into an exciting MMO with a different setting for players to enjoy.
Black Desert Online Patch Includes Welcome Surprises
Black Desert Online's newest patch just hit and it brings not only fixes and rebalancing, but also a very welcome change that the community was looking forward to. Players will soon be able to counter the infamous ghillie suit, an item bought with cash through the game shop that hides a player's name and thus gives a slight advantage in PvP under certain conditions.
A crafting recipe is coming that will allow players to make Flares countering the effect of the ghillie suit, which should appease the uproar that was caused by the use of the item in PvP. The second batch of content brought by the patch is the beginning of the Easter Event!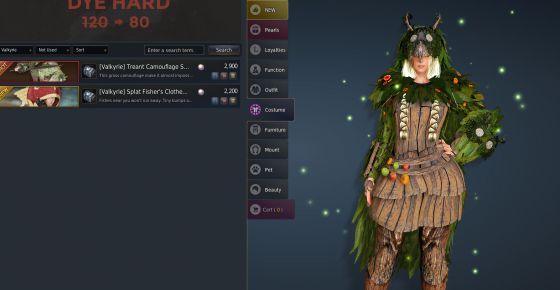 The event runs from March 23 to April 6. Players can receive Egg Quests from Priests in Velia, Heidel and Calpheon and turn in collected eggs for furniture items or special eggs. There will also be drops of different sorts of eggs that players can acquire through hunting monsters, gathering, fishing and exploring the world. Happy hunting!
Details Released for Destiny: The Taken King April Update
Bungie has revealed information regarding the April content update for Destiny, Bungie's MMO FPS. The information was released in the first of three Destiny April Update Livestreams. In the April update, new PvE features will be added to the game, with a major change being the fact that the Light level will be increased from level 320 to level 335.
Players will be able to reach this new level by completing changes made to the Prison of Elders, including a new Challenge of the Elders mode. Numerous other changes will be made, and more information will be revealed through the next two April Update Livestreams, which will take place on the next two Wednesdays at 11 am PDT, 2pm EDT, 6pm UK.
Anyone who is interested in knowing more can watch the complete first livestream on Twitch.
Hearthstone Player Accomplishes 100in10 Challenge
Ever since popular Hearthstone streamer Jason "Amaz" Chan created the 100-in-10 arena challenge, many players have got in on the action. However, it wasn't until this week that anyone actually complete the challenge.
In just 10 arena runs, Tobias "TwoBiers" Graap finished with a record of 103-24. The challenge wasn't simply to get 100 wins by 10 arena runs, however, and players were required to pick from the classes they hadn't previously played if the option was available. This almost ended TwoBiers' run after he went 3-3 on Druid in his eight game.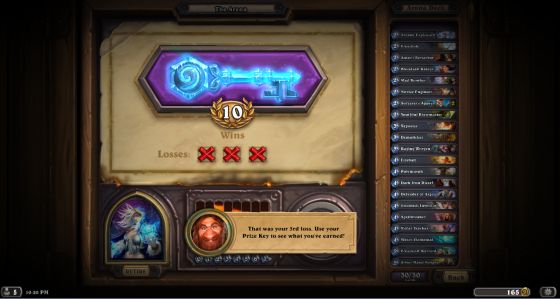 Other popular players have attempted the feat only to fall short. Previously, Rumei "Hafu" Wang held the record and 96, and creator Amaz only managed to reach 69 in his best attempt.
Now that the challenge has been complete, Hearthstone players will need to look for a new test of skill.
Daybreak Appoints Larry LaPierre Senior Vice President of Games
Daybreak Game Company has added another big name to its team with 14-year Electronic Arts veteran Larry LaPierre. In his time with EA, LaPierre over production of SSX, Need for Speed, and other popular titles.
"It is an exciting time to be taking on this new role at Daybreak," LaPierre said. "The company's proven leadership in massive online gaming, community oriented development, and burgeoning of new business models has created a platform for long-term success. With a primary, near-term focus on growing the newest Daybreak franchise, H1Z1, I look forward to pushing the boundaries of emergent gameplay and expanding on the competitive experience."
With the studio recently cancelling EverQuest Next, the zombie survival game H1Z1 is now receiving most of the focus.
Source: Kotaku, Dulfy, Twitch, GosuGamers, GamesIndustry.biz
Related:
ARK: Survival Evolved
,
Black Desert Online
,
Destiny
,
Hearthstone
,
MMORPG
,
News