Top MMO news March 3, 2016 consists of new details regarding No Man's Sky, The Division, Paragon, and Rocket League.
Pre-Purchase No Man's Sky
Yesterday, the pre-order information for No Man's Sky was leaked on the PlayStation blog, but today the information is confirmed. No Man's Sky can be pre-ordered for $59.99, and it will be available on June 21, 2016. With an almost unlimited amount of exploration options, No Man's Sky is one of the most expansive games ever created. Although it will include a large amount of players simultaneously, it should be treated more like a single-player experience than a traditional MMO due to the unlikelihood of frequently running into other players.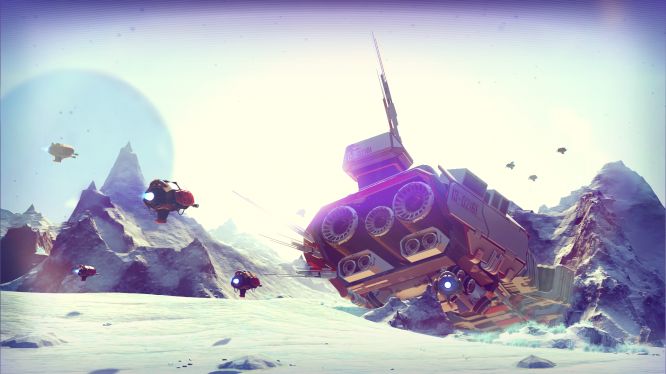 In addition to simply flying around space and laying claim to new planets, there are various things that players can do in No Man's Sky. The to-scale planets are generally harsh environments that can be terraformed to meet players' needs or simply explore what might lay beneath the surface. While terraforming, players might also come across some precious metals that can be used to upgrade their suit, weapons, or other equipment. This makes mining and gathering resources a very important part of No Man's Sky.
If dealing with the flora and fauna isn't enough excitement then there are actual intelligent alien races that you can communicate with. However, this means studying their artifacts and buildings to learn how to effectively communicate… Or you can select to destroy them. The choice is yours.
If you're looking for a game to get completely lost in, both figuratively and literally, then No Man's Sky might be a great choice this summer.
Rocket League Planning eSports Championship
Psyonix, the creator of Rocket League, are planning to host a Championship Series on Twitch and manage a competitive gaming league. The rocket-powered soccer match unexpectedly exploded in popularity last year, and although numbers have fallen off it's still a popular title. Psyonix will be collaborating with Twitch for the Rocket League Championship Series.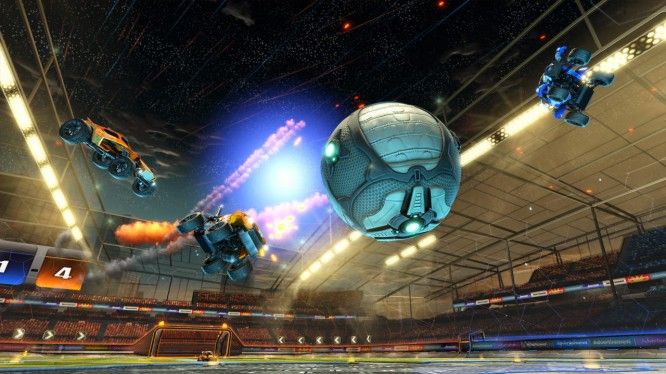 "From the moment we hit the pitch last July, we knew that Rocket League was a legitimate eSport," said Psyonix vice president Jeremy Dunham in a statement. "Twitch and its streamers have been an instrumental part of our success since we launched last July, and that made them a perfect match for us. We couldn't be more thrilled to be working with a team that we respect as highly as we do Twitch, and we can't wait to show the world what we can do in eSports together!"
Teams of three will be competing throughout a three-month season for a $75,000 prize pool. Matches will be played on PC and PlayStation 4, and registration begins later this month.
Steam Reviews for Sale on Fiverr
Generally, it's not too difficult for a popular game to rack up thousands of Steam reviews after launch, but smaller titles and indie games often aren't so lucky. Furthermore, game studios have been accused of submitting false reviews or giving in-game incentives for higher scores on Steam.
A few users on Fiverr have taken this one step further and are offering to sell reviews for a rather cheap price. For $5, there are a handful of individuals on Fiverr willing to review games on Steam, and some will even guarantee a positive one. There are also users who have even gone so far as to add extras, for a price, such as faster or longer reviews and social media follows.
While $5 is a rather low price to pay for a review, the possibility that publishers could be paying for guaranteed positive reviews is a quite troubling.
The Division Post-Launch Content Revealed
It's extremely important for an MMORPG to have its post-launch schedule down, or players could become frustrated with delayed content. It seems that Ubisoft is on the ball, however, and already has big plans for The Division. Short term, there will be rotating daily and weekly missions, in addition to Dark Zone events.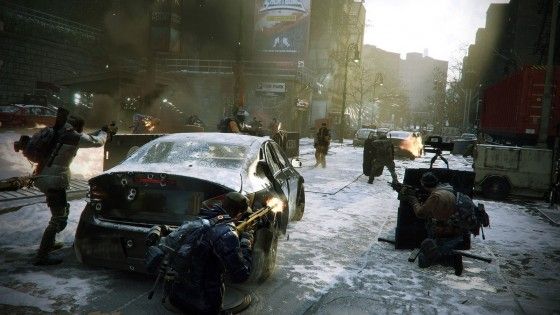 Incursions, the first of two free updates, will launch in April and provide endgame content designed around squad play. Players will be required to band together to stop new, difficult enemies that drop high-level equipment. Additionally, the update will allow players to trade with each other during co-op sessions. In May, the Conflict update will add new Dark Zone features and an incursion into New York's Columbus Circle.
There will also be three paid expansions, which will be available for single purchase or all at once with the Season Pass or Gold/Collector's edition of the game.
"In June, the Underground expansion will send you to hunt enemies in the vast mazes of tunnels and subways that run under Manhattan. Underground will be followed by Survival later in the summer, which will challenge you to survive for as long as possible in a very hostile environment while gathering supplies and equipment. Finally, Last Stand will arrive along with winter, challenging players with a new, relentless threat."
Paragon Early Access Begins March 18
Epic's third-person MOBA will enter Early Access on March 18. All players currently involved in the Paragon testing phase will still have access. Those who haven't received access yet can purchase Founder's Packs starting March 14, which range from $19.99 to $99.99. While all heroes will be free for everyone, the larger packs will include skins, boosts, and friend passes.
Our Thoughts:
No Man's Sky definitely looks like a unique experience and it should have more content than just about any other game ever created. This will be a key title for players who really like to get lost in an immersive space experience, but those looking for an MMO might be disappointed. The expansiveness of the game will hinder co-op play, but also grant players limitless exploration opportunities.
The possibility of Steam reviews being sold is a little concerning, but it wouldn't be the first time something like this has surfaced. Furthermore, even a few fake positive reviews won't save a terrible game for too long.
Source: Kotaku, Gamesindustry.biz, Ubisoft, Fiverr
Related:
eSports
,
MMORPG
,
News
,
No Man's Sky
,
Paragon
,
Rocket League
,
Steam
,
The Division
,
Ubisoft