The Top MMO News: March 9, 2016 ranges from the very sad to the absolutely jaw-dropping. It has come out that Lionhead Studios were given no warning about the closure of Fable Legends, Riot Games has acquired the Rising Thunder studio and promptly shut down the game, EVE Online is contributing to science, VR headsets have been deemed unsuitable for children, and Supercell report a revenue of more than $2.3 billion in 2015!
Lionhead Studios Given No Advance Warning Regarding Closure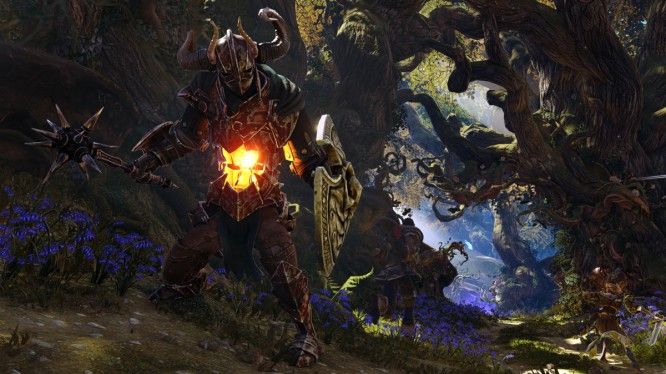 Yesterday, Microsoft Studios announced the cancellation of Fable Legends and the closure of Lionhead Studios. Of the changes, Microsoft said in an announcement on Xbox.com that "These changes are taking effect as Microsoft Studios continues to focus its investment and development on the games and franchises that fans find most exciting and want to play."
Far more telling, however, is that it is becoming more and more apparent that Lionhead employees at all levels had no clue that the closure was coming; indeed, only a few hours before the closure was announced by Microsoft, the community manager posted on the Lionhead.com forums that "We're taking the time and effort to really review feedback and data and update and improve the game based upon that." Even Lionhead Creative Director David Eckleberry was caught completely off-guard, implying that the Fable/Lionhead news came as "a complete surprise" and in the same day saying that Microsoft had sent flowers to his home to commemorate the birth of his daughter only one day before. Some employees were even in a team meeting as Microsoft released the announcement, and did not become aware of the news until later.
As for the fate of the game itself, another official post on the Lionhead forums explains that the Closed Beta of the game will remain open for participants until 15:00 GMT on Wednesday, April 13, 2016, when the service will be terminated for good.
Riot Games Acquires Rising Thunder Studio, Shuts Down Game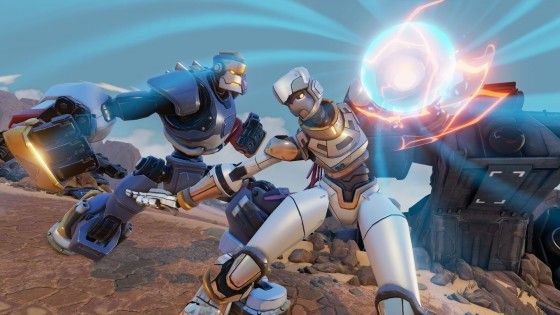 Riot Games, the masterminds behind League of Legends has acquired Radiant Entertainment, the makers of Rising Thunder and Stonehearth. As part of this Rising Thunder will be permanently closing and the developers will begin working on a new, as yet unannounced game. Rising Thunder will remain open until March 18th for anyone who has participated in the Alpha so far. Development on Stonehearth is set to continue as it has been and there will be progress updates via Twitch and blog posts.
Eve Online Provides Contributions To Science With Project Discovery
EVE Online has prepared for its players an exciting update with real-life implications for medicine. Project Discovery is the newest addition to the in-game features and consists of a mini-game described as unique, quick, easy and rewarding. Project Discovery is run by the Sisters of EVE and tasks players with analyzing unique images provided by the lab. Players have to look for patterns and differences in images and submit the generated results for various rewards. So why is this mini-game so relevant to real medicine, you might ask? The images players will analyze are high-resolution images of human cells that will help improve and expand the Human Protein Atlas database, as part of an initiative of CCP in cooperation with Massively Multiplayer Online Science (MMOS) and Reykjavik University.

VR Headsets Deemed Unsuitable For Use By Children
Are you planning to enjoy VR with your family? You might want to read again the health and safety notice on your new device, be it PlayStation VR, Oculus Rift or Vive. Sony just updated its user guide for PlayStation 4, which now clearly states that the headset should not be used by children under the age of 12. Things are not much different for Vive or Oculus Rift. Oculus Rift is quite specific as it states that the headset should not be used by children under the age of 13, while Vive does not mention a particular age, instead it just features instructions against general usage of the headset by children. Among the commonly shared concerns about the use of VR headsets by children are risks for motion sickness and eye strain, due to the fact that  the minimum distance between the lenses may still be too far for some children to focus comfortably on the displayed image even though these lenses are adjustable in order to achieve proper focus.
Supercell Reports $2.3 Billion Earned In Revenue In 2015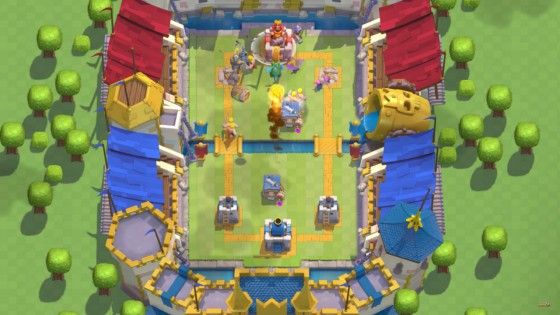 If you thought the mobile gaming craze might be dying down, think again as Supercell have reported revenues of $2.326 billion in 2015, with earnings of $964 million (before tax and all that fun stuff). And it seems that the Clash of Clans developer is not stopping there as their newest title, Clash Royale, is sitting comfortably at the No. 1 spot in top downloads and top-grossing games in the app store! Now consider that Supercell is a team of just 180 people "where most people know each other by name" and it becomes an even more impressive feat.
Our Thoughts
Microsoft's closure of Fable Legends (and by proxy Lionhead Studios) is a sad end for a great company and a great game franchise, and hearing that the people of Lionhead weren't even aware of what was about to happen is kind of a shock. At least the news of Riot closing down Rising Thunder is a little more cheerful as at the very least, the devs at Radiant Entertainment will be working with Riot to create something new. And we're not even entirely sure how to word our thoughts on Supercell's profits.. that is a huge sum of money for a very small company. Good on them!
Related:
CCP Games
,
Clash Royale
,
Closure
,
EVE Online
,
Event (Real Life)
,
Fable Legends
,
Financials
,
Lionhead Studios
,
MMO
,
Mobile
,
News
,
Radiant Entertainment
,
Riot Games
,
Rising Thunder
,
Supercell
,
Tech
,
Virtual Reality