According to an article in the latest digital issue of Game Informer, well known Overwatch character Tracer will be joining the Heroes of the Storm lineup as a playable character in April, and she is bringing along all of her time manipulating abilities. She is described in the article as "…a mobile ranged assassin that can be built out with her talents to become a glass cannon, persistent poker, or CC specialist."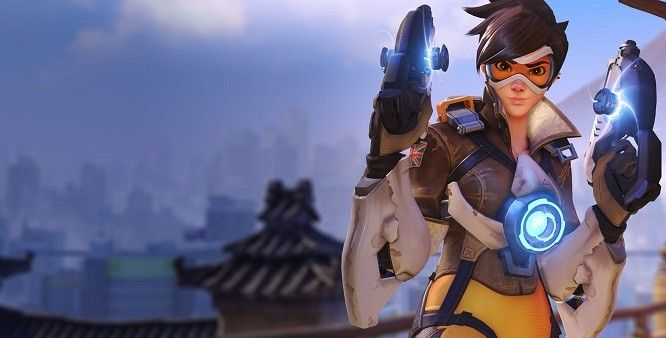 The contents of the article have been widely shared on the internet, from a Reddit post by user camclemons to a tweet about the article from TeamDignitas captain Jason Baker. According to the article, Tracer will come equipped with her fantastic time traveling abilities, represented in Heroes of the Storm as abilities which allow her to triple-blink around the field, or to travel three seconds back in time. In addition, she is able to wield her fast-firing pistols, and of course, the ability to attack with her signature pulse bomb, which is her ultimate ability in HotS. Tracer will be able to use her pulse bomb starting at level 1, instead of needing to wait until level 10 like many of her contemporaries; as she levels up, she can enhance her pulse bomb with increased range, damage, and so on.
Our Thoughts:
New characters are always fun, and Tracer is well known and well loved. Lots of people love playing speedy blaster type characters anyway, and it's nice for HotS players to have more options… and come on, she can travel through time and blink around! How fun is that?!
Source: Gosugamers.net News Article
Related:
Blizzard Entertainment
,
Heroes of the Storm
,
News
,
Overwatch