Blizzard has announced that Heroes of the Storm's Tracer is going to be the subject of a "Balance Update" on Wednesday, May 4, 2016. The impending Tracer nerf comes as little surprise; she has been an extremely potent addition to the Heroes of the Storm lineup with relatively few weaknesses.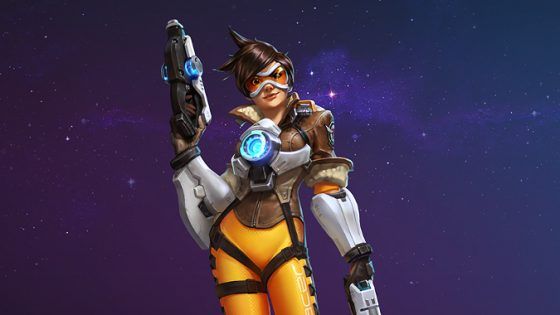 In the official balance update announcement post on Battle.net, Blizzard states that "As we're sure many of you have noticed, Tracer is performing just a little too well on all fronts. While we are excited to bring her to the Nexus, we understand that in the right hands, she can be an absolute terror to the enemy team." To bring her in line, her health is being reduced from 1270 to 1206, her health regeneration is being reduced slightly, and her basic attack damage is being reduced from 29 to 27. Additionally, the cooldown on Recall has been increased to 26 seconds from the current 24, and the Slipstream talent cooldown reduction has been decreased, from 4 seconds down to 2 seconds. However, her Focus Fire and Locked and Loaded talents are both receiving a damage bonus increase, and her Pulse Strike charge bonus has also been increased. In conclusion, Blizzard states that "We'll continue to keep a close eye on her, as we believe she is similar to Illidan, where the right place from a balance perspective is more narrow than most of our other Heroes."
Our Thoughts:
Poor Tracer; she was the cause of a huge controversy because of a picture that showed off her butt, and now she's the target of a round of nerfs! In all seriousness, the Tracer nerf – err, balance update – was sorely needed; she's a great character, but she was simply a little TOO good, and the changes are comparatively minor. We're eager for player feedback regarding the changes!
Source: Battle.net First Look Post
Related:
Blizzard Entertainment
,
Heroes of the Storm
,
Nerfs
,
News
,
Tracer